Migratory European 'Lesser Whitethroat' spotted near Polali
www.mangaloretoday.com
Bantwal, Oct 11, 2015: C R Kamath, a marine engineer by profession with birdwatching by hobby, along with a friend Vivek Nayak spotted the migratory European bird Lesser Whitethroat near Polali on the outskirts of the city ine after noon recently.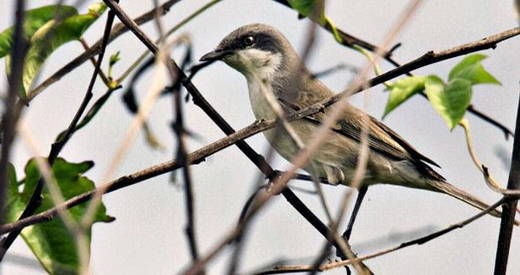 It was found in bushes on roadside feeding on caterpillars in the bushes. Later the bird was hopping from one branch to other and was very active, no call or sound from the bird was heared.

According to a birdwatcher and co-author of the book 'Birds of Southern Coastal Karnataka', Lesser Whitethroat has been spotted in the Mangaluru coastal region for the first time in recent years. There was no incident in the last eight years of it being spotted it in this coastal region.

C R Kamath said the bird bred in Europe was found in summer in Europe, except in South West, and in Western and Central Asia. It migrated to India, Africa and Pakistan in winter. He said that the particular bird fed on insects, worms, berries and caterpillars. It nested in open woods and scrubs. The bird is normally 13 cm in body length.

Write Comment
|

E-Mail
|
Facebook
|

Twitter
|

Print