MIA records 649 metric tons of exports in June 2018
Mangalore Today News Network
Bajpe, July 14, 2018: June 2018, was a very productive month for the export division of the Mangaluru International Airport (MIA). This is so because, in June, 649.54 metric tons (MT) of vegetables, fruits and automobile spare parts have been exported from here thereby creating a new record in itself.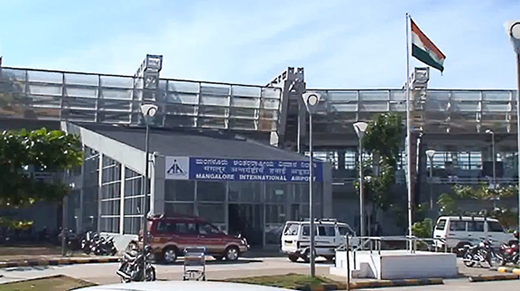 Most of the produce has been exported to the Gulf countries. Since 2013-14 year, export has been initiated from this airport. It was followed by export of 116.62 MT, 338.92 MT, 473.88 MT, 748.16 MT and 2251.17 MT. In 2018-19, in the months of April, May and June, 163.20 MT, 255.52 MT and 649.54 MT were exported respectively.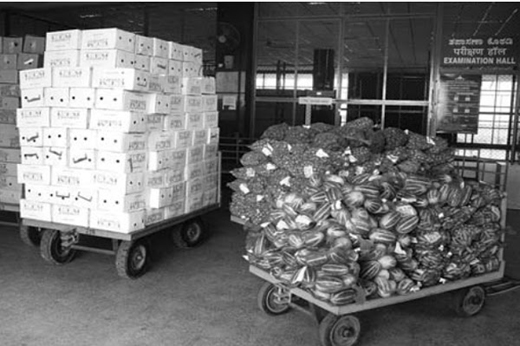 The produce is exported to Dubai, Dammam, Doha and Bahrain through Air India Express, Jet Airways, and Spice Jet and to Abu Dhabi through Air India flights. In these months, approximately 25 to 30MT of vegetables and fruits have been exported daily. There is also the record of having exported the highest amount of 35 MT in a single day. The freight is directly proportional to the number of passengers. The freight limits increase with the decrease in number of passengers.

Even more possible with 24x7 service

If travel through foreign institutions and 24x7 airlines service is initiated, the export will also increase. In the current situation the variety in the few airplanes available is causing trouble.

What can be done to increase export?

"Kanara Chamber of Commerce must show interest into this and establish a co-operative institution for vegetable cultivators. The cultivators must be provided information on method of package, contact of the agencies and other information. Import agencies must be established in Gulf countries. From this the country's financial situation will improve and employment will be created. There is need for 24x7 air service," said K.A. Shrinivasan, MIA Cargo Manager.

Locals' apathy : Though there is huge demand for vegetables from Dakshina Kannada abroad, the local cultivators and agencies have not shown much interest. All the fruits and vegetables getting exported from here currently are from other districts and states. Most of it comes from Bengaluru, Ovtamchatra in Tamil Nadu and from the border areas of Andhra. This time, the vegetables being exported form Kozikhode and Kochi airport have been exported from Mangaluru.

Though there is scope for fish export, the airline companies are not agreeing to transport them due to the ice used while packing the fish. Automobile spare parts form Baikampady get exported only once in a month and other than this, nothing else is getting exported from the district.

Write Comment
|

E-Mail
|
Facebook
|

Twitter
|

Print