Lokayukta can do wonders with existing powers: Justice Shetty
Mangalore Today News Network
Bengaluru, Jan 30, 2017: The Lokayukta institution, which was in the thick of controversy, has found a new head after over an year. A huge number of cases were pending before the previous Lokayukta Justice Y Bhaskar Rao too. Months after Justice Rao demitted office, the state government withdrew police station powers of the Lokayukta and created the Anti Corruption Bureau. Hours before taking oath as the new Lokayukta, Justice P Vishwanath Shetty told DH in an interview that he will address the issue of pendency of complaints and ensure transparency in enquiries.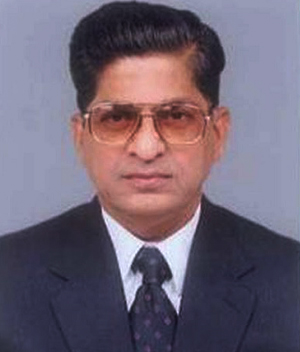 The government withdrew the Lokayukta's police station powers. Would you press for restoration of police station powers?
It is before the court and hence sub-judice. In my opinion, more power is always good. However, I don't believe that the Lokayukta institution could be effective only if there is police station power. With the present powers, I believe the institution of Lokayukta can work wonders. At the same time, I will not be kind to anybody who tries to harm the institution. My whole approach is to strengthen the institution of Lokayukta, which consists of a Lokayukta, two Upa-lokayuktas and staff. I believe that a Lokayukta as the head of the institution inspires others. Whether Vishwanath Shetty remains as Lokayukta or not is inconsequential, the institution must work for the welfare of society.

Why do you think you were chosen as the Lokayukta? Who from the government approached you?
I am a fully employed retired judge and I am earning lakhs. A senior constitutional functionary had contacted me seeking my consent. My appointment has been endorsed by constitutionally empowered authorities. If the selection is bad, the blame will be on the people who chose me. I have full confidence in my conscience. Society has given me so much, now it is time for me to give it back. I am not here for name or money but to serve people.

How do you think a Lokayukta can serve the people with limited powers?
I come from a rural area and I have seen ground realities. A large number of government schemes meant for the poor are not reaching them. If you are a Lokayukta, you can ensure effective implementation of such schemes. I cannot even call a constable for my personal work. But as a Lokayukta, I can call the state police chief or the chief minister when people approach me with problems. The satisfaction of providing help as Lokayukta will be more than the lakhs I earn.

One of the questions raised by activists about your appointment was the conflict of interest since you defended Minister D K Shivakumar in a case of illegal denotification. The Special Leave Petition is still pending before the Supreme Court.

Shivakumar is known to me. But beyond that we have no relationship . We would have spoken for about half an hour in the last so many years. He has never come to my office. Recently, I met him in the corridor (Supreme Court). I am only a senior advocate along with his senior advocate Kapil Sibal. Justice Anand Byrareddy in the Karnataka High Court had quashed a charge sheet filed against Shivakumar. Forget Shivakumar, if one of my relatives is caught in a case and the case comes before me as a Lokayukta, I would ask my brother Upalokayuktas to take a decision. Henceforth, I will not associate myself with that (D K Shivakumar) case.

Write Comment
|

E-Mail
|
Facebook
|

Twitter
|

Print