Horrific open drains in city spreading epidemics, citizens tortured
Mangalore Today News Network
Mangaluru, Nov 27, 2016: In our declared 'Smart City' to be, citizens point out many horrific things that are a serious hurdle for anything smart. But, what is surfacing right now if one notes the epidemics in local hospitals is Malaria, Dengue, Chikungunya and such vector borne illness that is caused by the hordes of mosquitoes and in sanitation. The source of these uncontrolled pests that is the cause for much human misery are the many horrifying stagnant gutters of a wide range. These gutters decades earlier used to carry storm water to the sea and keep this sea side city free from flooding during rains and thus were of less harm. However, with the poor drainage in this growing city and the proliferation of population and high rises and flats galore, these do not have any proper underground drainage the foul smelling contaminated water in these chocked gutters/drains and pollutes the whole city atmosphere. Many unauthorized main and sub drains can be seen in various prominent parts of the city from Bolar to Baikampadi. No steps are taken to spray disinfectants or suitably cover exposed surfaces in residential populated localities. This is a modern day torture of citizens by the 'rulers'. People too are passive and do not protest or demand steps to mitigate problems.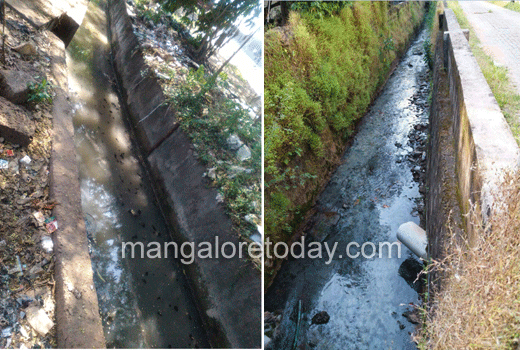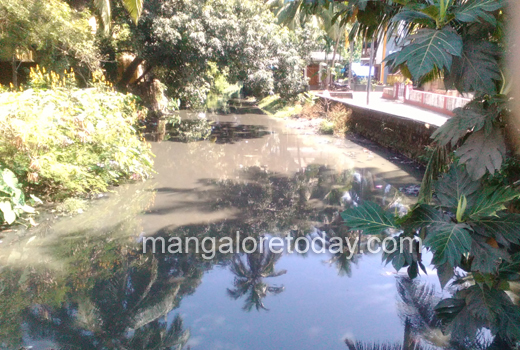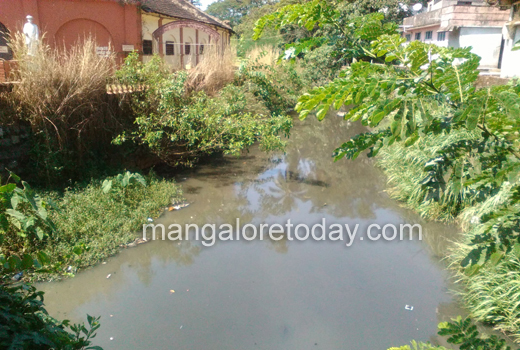 A social conscious senior citizen, a resident of Gundu Rao Lane at Mannaguda, who has been in a local hospital in Kodialbail from November 10, has strongly come out, after his recent discharge, to point out that the tax payer is neglected and made to live in inhuman conditions in the city of Mangaluru. The concerned authorities, the MCC and all concerned do not have even the least consideration and sense of duty, responsibility/accountability for the well being of citizens even in the face of an epidemic like crises in the city. Many residents of different areas of the city and periphery are ill and spending a lot on hospitals and doctors and still facing recurring attacks of sickness. Gujere kere at Jeppu is a prime example of how sewage is damaging water bodies in the city. Recently the residents of Managudda were up in arms that an invasion by weavels (tiny insects) from rice stored at the FCI godowns has seriously infested the area and action is still incomplete.

P G Prabhu, an educator and philanthropist says, "The drains in this 'Smart City' cover miles around Mangaluru, a place known to be cultured and clean. For some years now it has become a mass breeding ground for mosquitoes, bad smell and deceases of several types for the hapless residents in the heart of this historic city, with many high caliber educational and medical institutions. The Govt machinery in this region has ignored the situation with many excuses for long; the prime one being 'lack of funds'. Ordinary citizens have become disgusted. Allow me to point out that perhaps 'Corruption' is the root cause and the reason for much suffering as is evident.This problem is existing since many decades. Complaints to Mangalore City Corporation officials have got poor results if at all. I hope to be sending this also to our PM Modiji," he said. He went on to point out that the habit of misusing and misappropriating is rampant. As such he feared that the Central government funds allocated may not get the works done and again be misused and mis-accounted. It is imperative that unless government can fully safeguard, monitor and control accountability in strict terms, corruption will nullify the whole aim. Many people in the city are in and out of hospital with time and money wasted.

Write Comment
|

E-Mail
|
Facebook
|

Twitter
|

Print