Group clash in Ullalís Mogaveerapatna Beach over trivial issue
www.mangaloretoday.com
Mangaluru, May 12, 2015 : A clash between two groups at Ullal Mogaveerapatna beach over a trivial issue forced the police to resort to a mild lathi charge to quell the mob on May 10, Sunday evening.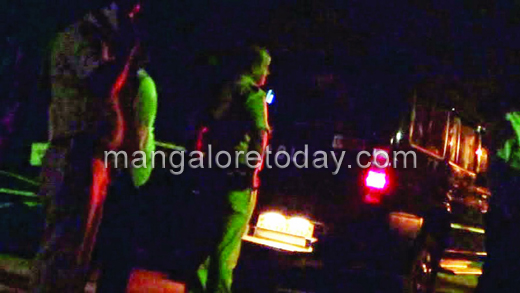 According to sources when a five member group including Naushad, Sinan and Alfaz was enjoying a leisurely time at the beach, the ball of another group which was playing in the beach fell into the sea. On seeing this two youth who were along with Alfaz entered the waters to fetch the ball when the group to whom the ball belonged to warned them against venturing into the sea saying it was dangerous. This resulted in an altercation that eventually culminated in a clash. When the police who rushed to the spot failed to take control of the situation, additional police forces were summoned. Finally police had to resort to a mild lathi charge to quell the mob.

Previous enmity –the reason? Meanwhile, one suspicion is that the clash broke out owing to a previous enmity. On Saturday night a rickshaw which brushed past some Muslim young women walking alongside the Mukkacheri road, injuring them. Following this, residents of Mukkacheri had assaulted the autorickshaw driver. A case was registered in Ullal police station in this connection.

Rumours hurt beach life guards : Meanwhile the rumours that the beach life guards of Ullal were involved in the clash, has hurt the sentiments of the beach guards. Praveen Ullal, a senior member of the Life Guards Association has said none of the members of the beach life guards were present at the time of the incident.He also stressed the need for additional police security in beaches during Sundays when large number of people visit beaches.

Write Comment
|

E-Mail
|
Facebook
|

Twitter
|

Print