Google official indicates new ideas in IT future
Mangalore Today News Network
Mangaluru, Aug 19,2016: Addressing a gathering of students during Freshers' Day organised at Sahyadri College of Engineering and Management, Google India Country Head (Public Policy) Chetan Krishnaswamy said that Google has a set target of providing Wi-Fi internet connectivity at 100 railway stations in the country by the end of this year.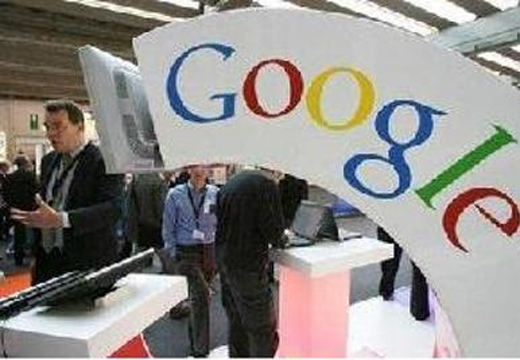 Googles Chetan said, "Some thirty stations are already networked, the work is on at remaining places with the aim to provide high stream surfing, free for one hour, allowing the users to download whatever they need." In general, there are multiple regulatory challenges to deal with, though global in nature, as the privacy of users also assumes profound significance. Clarifying that the rural netizens are also growing in significant numbers, Chetan said, "By 2018, India will have half a billion internet users, with close to half of them from rural India."

This sets the tone for future challenges, on devising means to reach those rural masses, who lack English knowledge. Other than English, Hindi is making strides, with queries in the same language growing five times more than the earlier times. That apart, websites in local languages make for 0.1% of total sites, he said.

During a survey in 2015, India had 300 million internet users, making for 43% of world's population, owing to several reasons like lower data prices, technological innovations, heightened competition, rising global affinity and also affordability of devices, with smartphones being the pick of all.

Google'sChetan said that for surfing, mobile phones have also emerged as the most favoured device rather than laptops and computers. It is evident with an estimated six to seven million netizens logging online through their cellphones. Besides, there is an increase in number of voice queries. However, 70 % of the net users still prefer 2G, he noted.

So, Google is also trying to reach the masses offline too, to reach those consumers who lack net connectivity.

In his tips to budding engineers to excel in the highly competitive world, he added, "One should work as a team with collaborative skills, as individual excellence has made way to connect with the people well. Most importantly, one has to be open and transparent to accept others and let others know about self."

Chetan very emphatically conveyed, "Being authentic and time management proper, holds the key to deliver time bound results. Written and verbal skills counts, even at the top notch companies. However, there are employees who fail miserably when it comes to expressing their feelings in simple words: literally or orally."

Chetan said it is equally important to develop certain skills and be pro-active to rise up to the challenges at global level.Internet market needs lightweight version: At least 50% of the Indian population will be online, including half its rural population, said Chetan Krishnaswamy, country head - public policy, Google India. By the end of 2015, India had recorded 350 million internet users, while it was just 60 million in 2009, Chetan said.

"As the number of users are growing rapidly, there are several big hurdles ahead to be addressed. Firstly, out of 350 million users, 150 users do not know English and search engines need to include local languages, he said, adding that of late Google has added several languages to cater to such users. "Hindi is the most preferred language and its demand is growing five times more each year, but sadly, only 0.1 per cent Hindi content is available on the web."

To address language barriers, Google has introduced 11 languages in search engine in 2014. Meanwhile, for people who cannot use search engines, voice query is a boon. "It is the need of the hour to introduce voice compatible devices and search engines to help them," he stressed. Another problem that India faces is that of connectivity. Nearly 70% of smart phone users have 2G connection and to cater them, there is a demand for lightweight version, including offline internet. "By the end of 2020, still one-third of internet users will use 2G network, despite whatever development takes place on connectivity front in India," he noted.

Advising students to focus more on mobile and smart phone technology, he said put PC/laptop technology in the back burner. "Mobile technology will have the largest consumer base when you come out of college."

Google is working with the government on a pilot project 'Project Loon' for providing internet connectivity by using large balloons. The project is about using big balloons floating at a height of several kilometres above the earth surface, for transmission of internet services.

Write Comment
|

E-Mail
|
Facebook
|

Twitter
|

Print