Corp bank launches 'grand festival dhamaka'
Mangalore Today News Network
Mangalore, Sep 03, 2014: A press release informs that consequent of the ongoing festival season, Corporation Bank has come out with 'Grand Festival Dhamaka' scheme, an offer on home loans, vehicle loans, Doctor Plus (Finance for Medical Professionals) and Vyapar Schemes (Loan for Trade and Business). The offer is available for four months till December 2014.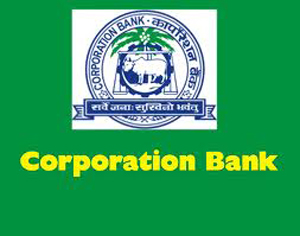 * For home loans, the floating rate of interest for a maximum period of 30 years for amount upto Rs 2 crore is offered at 10.25 per cent per annum and for amount of loan above Rs 2 crore, the rate offered is 10.50 per cent per annum. The processing charges are fully waived.

* For vehicle loan, the rate of interest (4-wheelers) for personal use for amount upto Rs 50 lakhs is 10.65 per cent per annum and for above Rs 50 lakhs, it is 11.15 per cent upto a maximum period of seven years. Fifty per cent of the processing charges are waived.

* Under the Corp Vyapar Scheme, Traders/Businessmen engaged in buying and selling of goods/commodities either on retail or wholesale business are eligible for the loans. The rate of interest for amount upto Rs 5 crore is 12.25 per cent per annum and above Rs 5 crore, it is offered at 13 per cent with waiving of 25 per cent of the total processing charges.

* In Corp Doctor Plus Scheme, Doctors can obtain finance for setting up clinics/hospitals/pathology Labs and purchase of electro medical equipment. Any registered medical practitioner, dentist, physiotherapist or firm managed by Doctors can apply for the loan under the scheme.

The rate of interest for amount upto Rs 5 crore is offered at 11.75 per cent per annum and above Rs 5 crore, it is 12.25 per cent per annum with a discount of half of the original processing charges,

Write Comment
|

E-Mail
|
Facebook
|

Twitter
|

Print