'Honesty is vital for success' : Telugu Director S S Rajamouli
Mangalore Today News Network
Manipal, Sep 23, 2017: Addressing a huge gathering, Telugu film director S S Rajamouli, well known for his super hit films Baahubali: The Beginning and Baahubali 2: the filmmaker reiterated that being honest to oneself is the crucial part of success formula. The talk was at Manipal Institute of Technology (MIT). He interacted with the budding engineers and shared his views on success on Sept 22, Friday.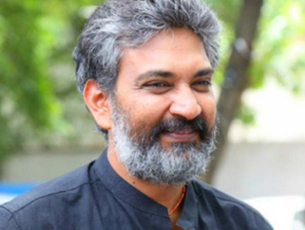 Calling upon the students to include the important ingredient of honesty, he said telling lies to others is nothing great, but telling lies to oneself is a great sin which hinders true success. "

He opened himself and hoped that his experience will help the students to understand the life and the path towards real success as opposed to outer success. He said he is not sure whether hard work or intelligence yields better results. Each person has to find his own 'Arjun Reddy' formula, he said with a smile referring to the successful film.

Rajamouli said one should keep observing and think about the formula for success.

Replying to a question on Baahubali (1&2) films, he said shooting war scenes was the toughest and challenging part of the film making. The story part was shot for 45 days but it took one year to expand that work. "The execution of war scenes was the most intricate part. I did not expect success to come my way. Since the beginning, I have patience and (I have) not expressed any sort of negative attitude," he said.

On a query over his confidence, Rajamouli said he keeps oscillating between the extreme confidence and extreme fear of failure. The person with supreme confident is either genius or an idiot. "It is important to get your way through all positivity and negativity," he said.

For another question, he said that the success of a film does not come from film industry, but it is from the audience who buy the ticket their using hard earned money. Hence it is important to look into the target audience, he said.

Comparing screenplay and cinematography, he said both are intertwined closely. Visual effects are zero when it comes to the story, he said.

He also stressed on marketing and said that marketing is important as much as the making of the product.

Rajamouli maintained that mythology is his favourite genre and Karna in Mahabharatha is his ever favourite character. "I get goosebumps and tears whenever I come across the character," he added.

He said he is a fantastic storyteller and carefully nurtures the characters into the actors before he starts shooting.

"I am not in favour of feudalism. But I did Bahubali and made people love the feudal personality in the character of Bahubali," he gave students insights and inspiration to develop to success.

Write Comment
|

E-Mail
|
Facebook
|

Twitter
|

Print