India 9th worst-hit country; COVID-19 case tally over 1.63 lakhs
mangaloretoday.com/ yahoo
New Delhi, May 29, 2020: India has moved to the ninth position in the list of worst-affected countries during the coronavirus pandemic, as per the Johns Hopkins University tracker. The country has now surpassed Turkey and Iran.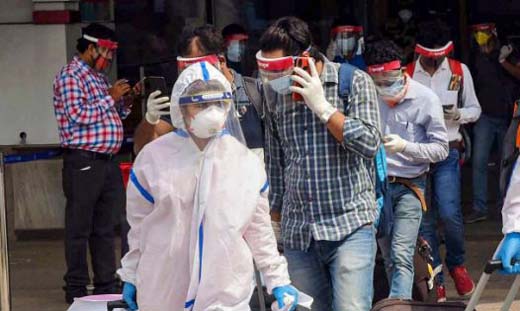 On Thursday, 28 May, India's COVID-19 case tally stood at 1,63,120, according to the Ministry of Health and Family Welfare. While Delhi recorded 1,024 cases, West Bengal reported 344 fresh cases on the same day, in the biggest one-day spike.

Meanwhile, the Supreme Court said on Thursday, the Railways should provide trains as and when the state governments put in a request and the migrants will not pay any fare. The states will be in charge of overseeing the registration of migrant workers and ensure that they board a train or bus. The SC will next take up the matter on 5 June.