AIIMS for 13 states including Karnataka, locations to be identified soon
www.mangaloretoday.com
New Delhi, June 23, 2014: Focusing on a nation-wide expansion spree, the Union Health Ministry has written to Chief Ministers of 13 States including Karnataka, Kerala, Andhra Pradesh, Goa, Tamil Nadu, Jharkhand, Punjab, Assam and and so on, asking them to identify suitable locations for setting up All India Institute of Medical Sciences (AIIMS)-like medical institutes. The States have been given a month to send in their land locations and infrastructure information.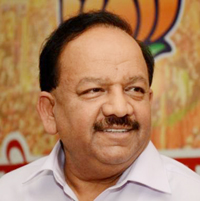 In his communication, Union Health Minister Harsh Vardhan has noted that " the increase in the number of critical cases often forces patients form various parts of the country to come to Delhi or travel long distances for treatment".

"Considering the requirement of pursuit of high standards of medical education and delivery of quality health care in the light of disease burden it is strongly felt that there should be more AIIMS-like institutes," said the Minister.

He has requested the States to identify suitable alternate locations for setting up of new AIIMS.

"Approximately 200 acres of land at a location are required for establishment of one AIIMS-type super specialty hospital-cum-teaching institution. The location should have good road connectivity, availability of water and electricity. The State government has to undertake to provide free of cost, land and other required infrastructure such as suitable road connection, sufficient water supply, electricity connection of required load and regulatory/statutory clearances. Cost of construction and running of the new AIIMS would be met by the Central government under the Central Sector Scheme Pradhan Mantri Swasthya Suraksha Yojana,'' said the Minister.

After the Union Ministry recieves details, a Central team will be sent to State for inspection of the sites (locations) and other matters before finalising the site. It all may take a bit of time and effort.