'Nazi-Inspired RSS ideology taking over India': Pak PM Imran Khan
Manglore Today News Network / Yahoo
New Delhi, Feb 26, 2020: Pakistan Prime Minister Imran Khan on Wednesday, 26 February, took to Twitter to comment on the communally-charged violence in northeast Delhi. "We are seeing the Nazi-inspired RSS ideology take over a nuclear-armed state of over a billion people. Whenever a racist ideology based on hatred takes over, it leads to bloodshed," he wrote on Twitter."As I had predicted in my address to UNGA last year, once the genie is out of the bottle the bloodshed will get worse. IOJK was the beginning. Now 200 million Muslims in India are being targeted. The world community must act now," he further added.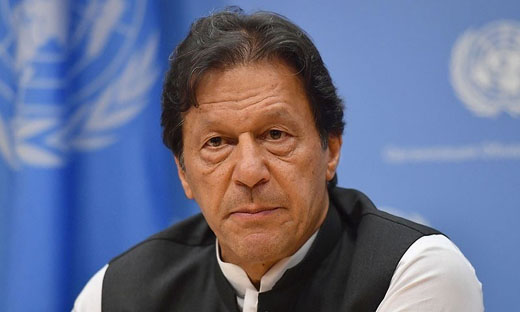 Prime Minister Narendra Modi also shared on Twitter that he had an "extensive review on the situation prevailing in various parts of Delhi" and appealed to people to maintain "peace and brotherhood at all times".

PM Modi's statement comes soon after Congress Chief Sonia Gandhi accused the BJP and central governmet of sperading hate and fear and demanded the Union Home Minister Amit Shah must take responsibility for violence and resign.

The number of deaths following violence in northeast Delhi rose to 20 on Wednesday, 26 February, according to a Guru Tegh Bahadur (GTB) Hospital official.

The Supreme Court, while hearing the petition on Shaheen Bagh, said that it will not expand the scope of Shaheen Bagh case since pleas on violence in northeast Delhi are being heard by the high court, but slammed the Delhi police for its 'unprofesionalism' and failure to take action.