Supreetha Poojary - 'Power'ful Girl
Mangalore Today News Network
By Abhijith Kolpe
Mangaluru, July 10, 2016: Supreetha Poojary, the rising star of Power lifting is the pride of Mangaluru. A Gold Medal winner in the 2011 Commonwealth Games and recently a winner of bronze in the Asian Power lifting Championship- 2016 at Udaypur in the category of 72 kg, her next aim is to win Gold in the World Powerlifting Championship.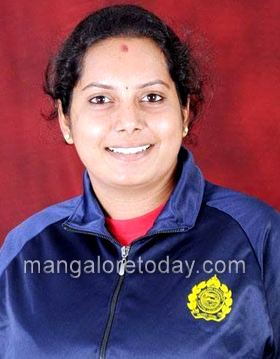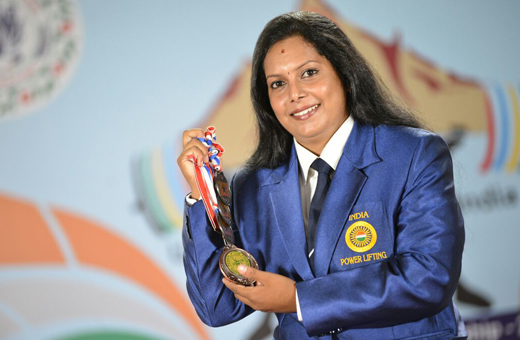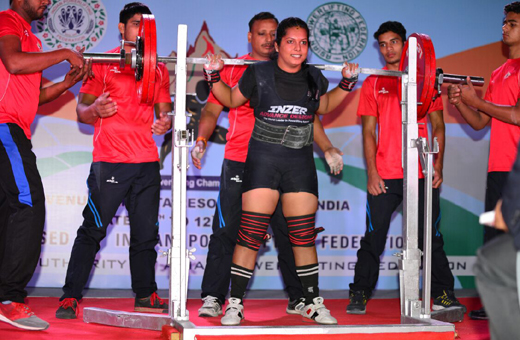 Daughter of late Vijay Kumar and Shailaja Poojary of Akashbhavan in the city, Supreetha had her primary education at the Government School, Mullakad and later graduated in Commerce from Besant College.

Life was never easy for this talented young girl who is presently the captain of the Indian powerlifting team. Her family was in the midst of a financial crisis following the sudden demise of her father. It was at this time that Asha Jyothi Rai of Aasare Charitable Trust came to her aid by extending financial help to participate in several events.

Though initially Supreetha used to play Kabaddi, Kho Kho, Shot put and Hockey, she was restricted from playing Kabaddi by her mother after her ear got completely torn while playing a Kabaddi match when she was in eighth standard. It was due to the encouragement of Harish, physical trainer at Besant College that Supreetha focused on Power Lifting and weightlifting under the guidance of veteran power lifter Saraswathi Putran.

Now, a successful power lifter, Supreetha does not forget to thank her teachers, coaches and senior Congress leader Janardhana Poojary who even helped her find a job in a co-operative bank. Wishing her success in all her endeavours.