Illustrious Rector - Fr Dionysius Vaz
Mangalore Today News Network
Mangaluru, May 26, 2016: Mangaluru's pioneering St Aloysius educational institutions is immensely proud to have an illustrious personality as its 29th Rector. What makes this appointment much more special is that this illustrious leader is also an alumnus of this august institution. He is Fr Dionysius Vaz, SJ who took over the batten of responsibility from the former Rector Fr Denzil E Lobo SJ at the world renowned and picturesque St Aloysius College Chapel recently.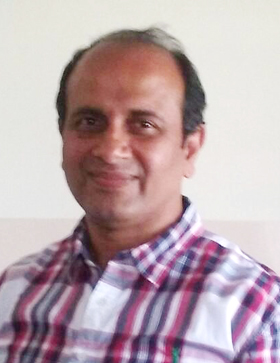 Hailing from Highlands near Falnir in the city, Fr. Dionysius Vaz joined the Society of Jesus, a world renowned Catholic religious order and did a year long juniorate programme at Beschi College, Dindigul, pursued Philosophy studies at JDV, Pune and theology at Vidyajyothi, Delhi. He also has an MA in Sociology. Fr. Vaz who was ordained a priest on April 14, 1997 served as a vocation promoter and Director at Loyola pre novitiate from 1996-1999, pursued pastoral counseling in Loyola University, Maryland, US from 2000-2002, became a renowned novice master at Mount St Joseph for seven years from 2004- 2011 and before he was given the reins of the prestigious Aloysian institutions he headed Jesuit Mission in Vijayapura, in north Karnataka as Mission Superior from 2011 to 2016.

He has also been elected as delegate from the Karnataka Jesuit Province for 36th General Congregation of the Society of Jesus scheduled for October 2016.

With his vast experience in different fields, he brings with him spiritual depth, psychological wisdom, socio-economic analytical ability to face the challenges of our times. People approach him for counseling and guidance.

Having begun with the legacy of Fr Joseph Antony Willy SJ as its first Rector (1880-1885) the St. Aloysius Institutions are looking forward to receive the impetus of Fr Vaz's experience for its future growth.