Allen Rajesh Vas - Officer of eminence
Mangalore Today News Network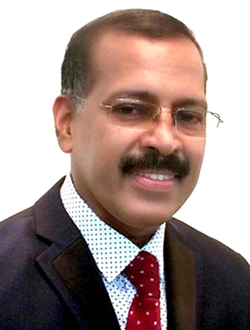 Mangaluru, March 1, 2019: He is a distinguished intelligence officer known for his great acumen and high level of performance. Allen Rajesh Vas, a senior intelligence officer in the Mangaluru Regional Unit of Directorate General of Goods and Service Tax Intelligenc, has an outstanding track record.

With over two decades of experience in the field he has also served the Central Excise, Service Tax and Customs and Directorate of GST Intelligence. He has the credit of detecting and investigating high profile tax evasion cases in various parts of India.

During his 23 years of service Allen Rajesh Vas was successful in unearthing tax/duty evasion of Rs 4,070.41 lakh with recovery of tax amounting to Rs 3,012.02 lakh. He has also played a pivotal role in detecting and investigating 102 cases of evasion involving central excise duty/service tax amounting to Rs 10,070.01 lakh with recovery of Rs 3,103.29 lakh, an outstanding achievement indeed.

His exceptional service has even earned him the prestigious Presidential Award of Appreciation last year. His professional zeal, perseverance, dedication, hard work coupled with competence and intellect have been truly reflected in his outstanding performance.