White Doves reunites destitute man with his family
Mangalore Today News Network
By M. Raghuram

Mangaluru, July 9, 2019: It was a midsummer night in April, Corrine Rasquinha while driving back home after work found a destitute man clad in rags, unshaven for months and perhaps hungry and thirsty and filthy, Rasquinha who runs a destitute home 'white doves' in Maroli village in the outskirts of Mangaluru city had him brought to her shelter with the help of her manager Jerald Fernandes and rehabilitated him to his finer person. Basavaraju recovered there faster and was able to tell about himself. To make his condition worse he was also polio-stricken and weak in the limbs.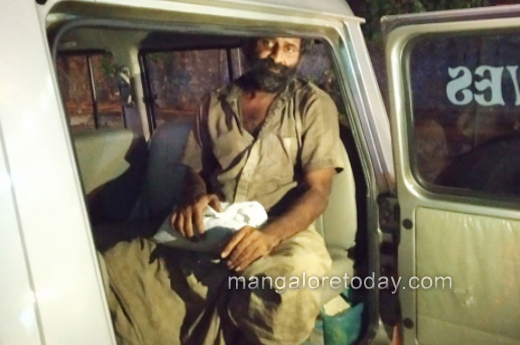 Baswaraj aged around 45 years found lying on the road near Souza arcade, Balmatta Road Mangalore in April 2019. "On taking him to the Home of white doves he was bathed, fed given a bed to sleep and in the following days was counselled. He recovered from his mental issues and gave us the details of his hometown and relatives. His family was contacted and they were happy to know their Basawaraja was alive in Mangalore and in safe custody". Says Rasqhinha wearing a wide smile, obviously she was happy that her efforts had borne fruits and reunited a destitute man safely back with his family.

on Monday, 8th July 2019 morning his brother in law and elder brother came to White doves and took Basawaraja back to their hometown in Challekere Taluk Chitradurga. White Doves records this case of reuniting as their 386th case". White Doves is running in its 25th year and has rehabilitated over 650 Destitute from the streets both men, women and even children. Presently White Doves runs a 200 bed, one of its kind psychiatric nursing and Destitute home at Maroli. Here Destitute only picked up from the streets irrespective of caste or religion are taken care of without any charges. "call it providence and god's unseen hands I was saved from near-death situation not once but thrice in my life so far, perhaps it is the prayers of the destitute who have been rehabilitated and reunited with their families that were responsible for my well being" Rasquinha told.

Write Comment
|

E-Mail
|
Facebook
|

Twitter
|

Print