Nirmithi Kendra back in MCC plans
Mangalore Today News Network
Mangaluru, June 30, 2016: Reports state that Mayor Harinath on June 29,Wednesday reversed a decision taken by the civic body earlier not to entrust any work of Mangaluru City Corporation to Nirmithi Kendra. The civic body had taken a decision to this effect following reluctance of Nirmithi Kendra to take up certain works pertaining to the renovation of the Town Hall citing lack of technical expertise. This had led to delays on part of MCC in completing the renovation work of the Town Hall last year.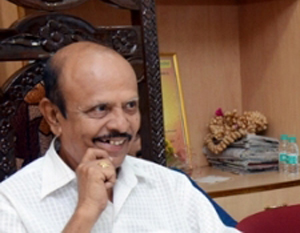 The ruling by Harinath on this issue that effectively over turned the decision taken when Mahabala Marla was the Mayor came during a discussion on the agenda at the monthly council meeting that he chaired. The agenda in question pertained to construction of package number 84 at an estimated cost of Rs 1 crore under a revised action plan as well as bus bays for an equal amount utilising the third tranche of CMs Rs 100 crore special grants to city corporations in the state

While package 84 pertains to constructing a market at Kavoor, the second project is to construct bus bays as per MCC resolution number 8/2016-17 dated April 29. The civic body has set aside Rs 50 lakh for construction of the market at Kavoor in the last fiscal and reserved an equal amount this year as well. The project will be taken up in phases and the Rs 1 crore set aside over last two fiscals is a token amount to ensure that the project gets off ground, Harinath explained.

However, this decision made members of opposition BJP and even Mahabala Marla as well unhappy. The former Mayor demanded that the city corporation officials show a letter from the DC, who is also the chairman of Nirmthi Kendra indicating its willingness to execute works of the civic body. Opposition members led by Premanand Shetty wanted to know reasons for Nirmithi Kendra making a come in MCC plans.

Write Comment
|

E-Mail
|
Facebook
|

Twitter
|

Print