Milad celebrations in Mangaluru city, Ullal marked with fan fare
Mangalore Today News Network
Mangaluru, Dec 25, 2015: Eid Milad, the birth anniversary of Prophet Mohammed, was celebrated with huge rallies in the city and Ullal on Dec 24, Thursday. The city witnessed a huge rally from Zeenat Baksh mosque at Bunder to the Idgah at Light House hill.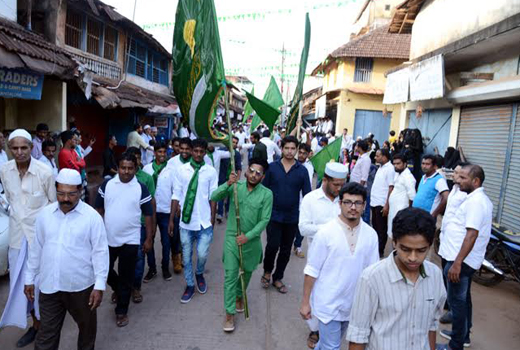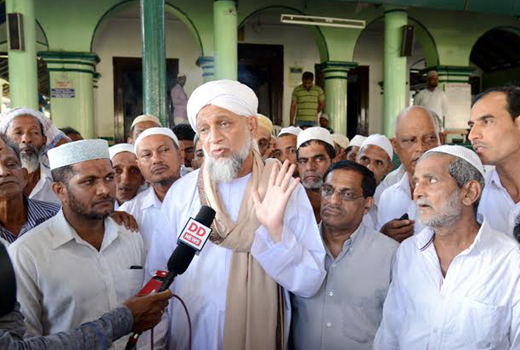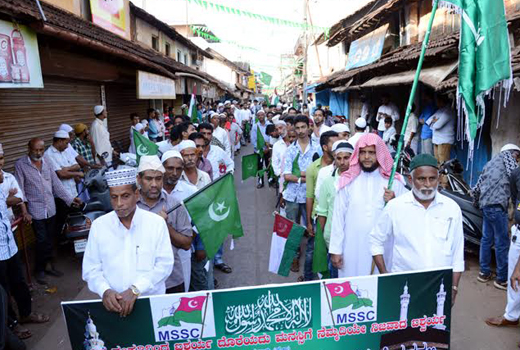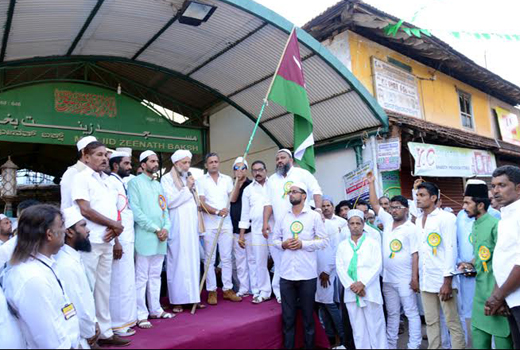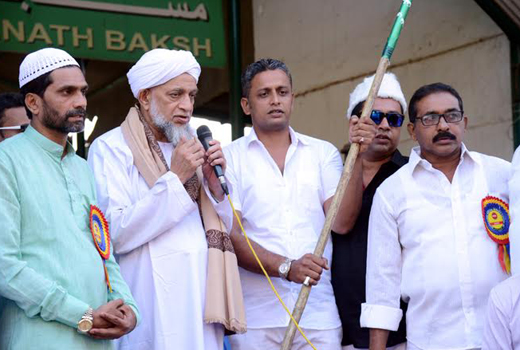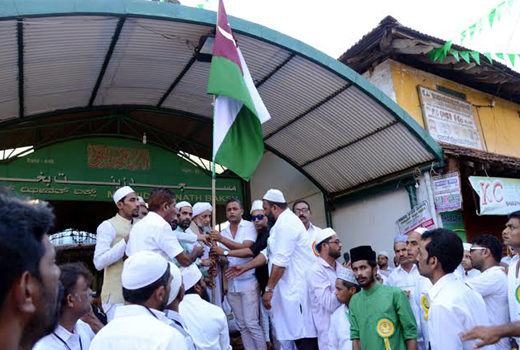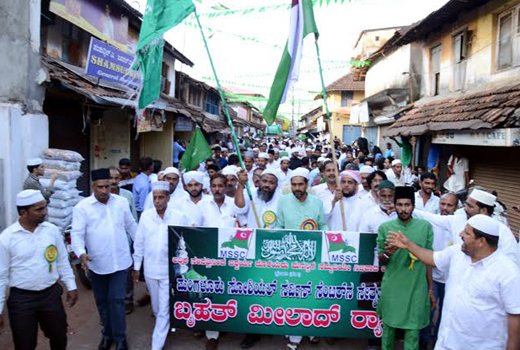 The rally was seen off by the Qazi of Dakshina Kannada Twaka Ahmed Musliyar at the Zeenat Baksh mosque.

In his address the Qazi called upon all the people to live a life of righteousness and peace. He said that the Hazrat Mohammed, took was born on earth for peace to be established. All of us should lead a life of truthfulness and righteousness. All kindsof leaders should treat everyone with justice and set an example of peace. He said all are equal in God's eyes and must treat each other with truth, respect and love.


In Ullal, Eid Milad was celebrated with great enthusiasm at Sayyed Madani Dargah. Creating a record of sorts for the Dargah, more than 10,000 faithful participated in the procession, prayed at the congregation and thereby displayed their belief and devotion.

People from 33 mosques under Ullal Dargah limits including Konaje, Mudipu, Boliyar, Kuthar, Eliyarpadavu, Madaninagara, Gramachavadi, Pavoor and Inoli participated in the procession that started at Kotepura Juma Masjid and passed through Ullal town, Mukkacheri Azad Nagar, Melangadi and joined tigether at the Dargah premises.

The programme was inaugurated by Sayyad Madani Dargah president U S Hamza by hoisting the flag in Ullal Jumma Masjid premises. Khatibs Abdul Rauf Musliyar performed Dargah ziarath and dua.

Karnataka,Minister of health U T Khader who participated in the procession said that Eid Milad is a symbol of love, unity, fraternity and patience. All should follow at least a the example of Prophet in their lives and become an asset to the society and the country. We can build a good society, festival has been celebrated successfully with devotion, in the participation of thousands of people.

Sayyed Madani Dargah president Al Haji U S Hamza said that the rally is successful with the participation of Madrasa students, Ustads, Khateebs and members of 33 mosques. We were celebrating the festival after the separation of two Mohallas for the last three years. Now that the differences are set right under the leadership of Ullal Qazi Sayyed Fazul Koyamma Tangal, all have celebrated together.

Vice-president Ashraf Ahmed Ratwe, Melangadi Mohiuddin Juma Masjid Hosapalli president Mustafa Abdulla, Sayyed Madani Arabic trust former vice-president Ahmed Bava Kottara, chief secretary U T Ilyas, joint secretary Mohammed Ashraf, Farooq Margathale, treasurer Mohammed, auditor J Ajmal Hameed, Arabic Trust secretary Sayyed Riyaz Tangal, treasurer U T Tanzil, charitable trust vice-president B G Haneef, treasurer Nazim, joint secretary Farooq Kodi, Kotepura Juma Masjid president Bavaka, Mufathil Sulaiman Sakhafi, Dua College principal Kalam Sakhafi, Hifzul Quran College principal Abdul Rehman Sakhafi and others were present.

Members of Sayyed Madani Dargah Samiti Arabic Trust, Madrasa students, Madrasa teachers, public and members of various organizations were in the fore frount.

Write Comment
|

E-Mail
|
Facebook
|

Twitter
|

Print