Mangaluru City gets Rs 312 crore for Market makeovers.
Mangalore Today Network-1
Mangaluru: July 15, 2015: The city corporation is planning to upgrade its eight most sought-after markets. The upgradation will take place at a proposed cost of Rs 312 crore.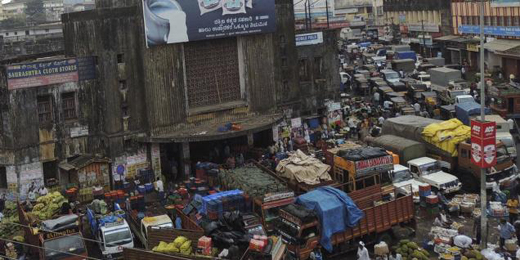 The work will be carried out in two phases, with four markets in each batch. Phase 1 will focus on Central Market, Kankanady, Kadri and Surathkal markets.

In phase 2, the focus will be on Car Street, Bikkarnakate, Kavoor and Alape markets. At present, consultants are preparing a detailed project report (DPR), regarding the feasibility and funding of these markets.

The Central Market, which is the largest and centrally located, will be allocated the maximum fund of Rs 150 crore. Kankanady market will be allocated Rs 40 crore. The Central Market modernization may see development through a private-public participation (PPP) model; the rest may receive revolving funds either from Karnataka Urban Infrastructure Development and Finance Corporation (KUIDFC) or through banking institutions.

The Kadri and Surathkal markets will receive over Rs 10 crore for modernization and development. As per the proposal, the road separating the vegetable section and meat section at the Central market is likely to be removed and converted into one unified structure. If the funds come through PPP, the first three floors and parking will be under the corporation and the rest - about seven floors- could be built to generate revenue for investors.

Consultants are preparing the DPR to replace the 18-year-old Kankanady market with a five-storey commercial complex. The existing structure has leaky roofs and lacks proper entrance and amenities. The market is in shambles that even vendors hesitate to step into the premises. The blocked gutters breed mosquitoes and the stench is unbearable.

Revolving funds

Corporation sources said that Mangalore Urban Development Authority (Muda) has shown interest in developing Urva Stores and Urva Markets. Smaller markets may receive revolving funds from KUIDFC or a bank loan can suffice since the shops can be auctioned on deposit basis, and the interest can service the debt.


Write Comment
|

E-Mail
|
Facebook
|

Twitter
|

Print