Bishop of Mangalore Rev Dr Peter Paul on maiden visit to 'Same Tanzania' mission
Mangalore Today News Network
Mangaluru, Mar 19, 2019: Pursuing the serious 'Welfare for all' aims of the Mangalore diocese to encourage the mission stations as well and it's people in SAME TANZANIA, Africa, the Mangalore diocese, which has adopted places there, has been spearheading leadership as part of the humanitarian contribution of Mangalore diocese.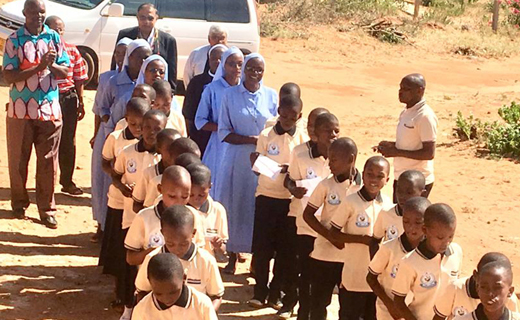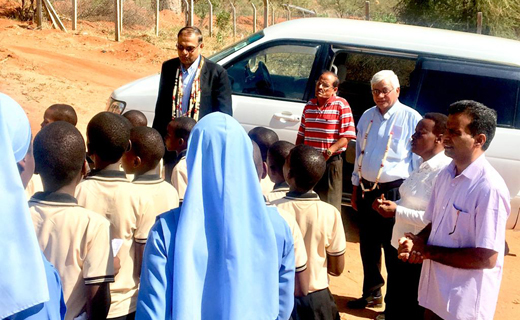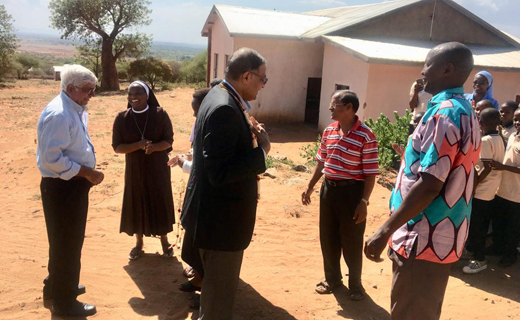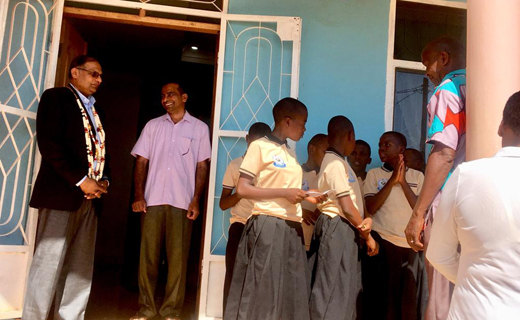 On his first mission visit after installation as the Bishop of Mangalore on September 15, 2018 Bishop Rev Dr Peter Paul Saldanha, arrived in Same on March 18, he will review the needs of the mission efforts in the diocese. A strong contingent of clergy, religious and lay people from Mangalore are serving in this needy African region and tremendously contributiong to well fare activities in education and health.

The Catholic Diocese of Same :

Extends over two Districts of SAME and MWANGA. It is situated in the North-eastern part of Tanzania, south of Mount Kilimanjaro. A large part of the Diocese is surrounded by Pare Mountains. These mountains are densely populated, inhabited mostly by small scale farmers (mainly the Pare people), whereas, the surrounding plains are inhabited by pastoralists (mainly the Maasai people). The plains are very dry and semi-arid, thus, a severe lack of water is a common phenomenon in Same and Mwanga. The population of the two Government Districts is 401,249 people of which about 30,000 people are Catholics.

A big fraction of the population in the Districts of Same and Mwanga is composed of other Christian denominations such as Lutherans, Seventh Day Adventist and Pentecos-tal groups. The followers of African traditional religions make up 20% and Moslems are about 25% of the population.

The Diocese embarked on setting up structures which would facilitate its pastoral and developmental net-work operational and implantable, regardless of race, colour, tribe or religion. In fact that is how the idea of the Pastoral and Development center came into being.

The Diocesan headquarters are located in Same Township. The town is located approxi-mately 115 kilometers from Mount Kilimanjaro, the highest mountain in African Continent. It is situated along Arusha- Dar-es-Salaam road approximately 280 kms from Arusha and 600 kms. from Dar-es-Salaam, the Commercial Capital of Tanzania.

The Catholic Diocese of Same has already celebrated its Centenary Jubilee (100 years), since the Holy Ghost Fathers began the work of Evangelization as Missionaries in the Diocese in the Year 1909. However, due to financial crisis and lack of readiness for this important event, the celebrations were postponed. In the month of June 13th 2010, the Diocese celebrated the Centenary Jubilee combined with my Episcopate Consecration as the New Bishop of SAME Diocese. There is plenty to be done here.



Write Comment
|

E-Mail
|
Facebook
|

Twitter
|

Print