Woman sets record as she has world's longest gallbladder removed
Mangalore Today News Network
Apr 20, 2017: A gallbladder removed from a woman has been confirmed as the world's longest .

Suman Rao, 46, was rushed to hospital after being left in agony with terrible stomach pain.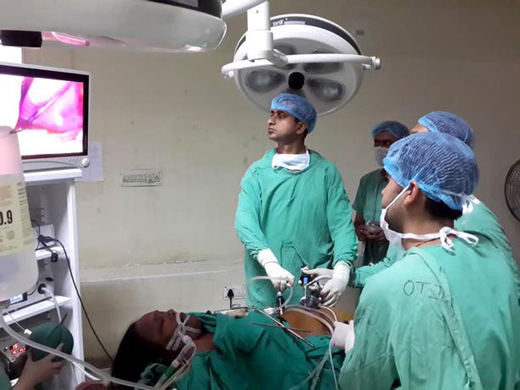 Surgeons found a gallstone had become lodged inside her and had forced the organ to inflate about five times its usual size - making it 30cm long.

On average gallbladders usually measure 6-7cm.

It was removed during surgery last August and Suman has now made a full recovery.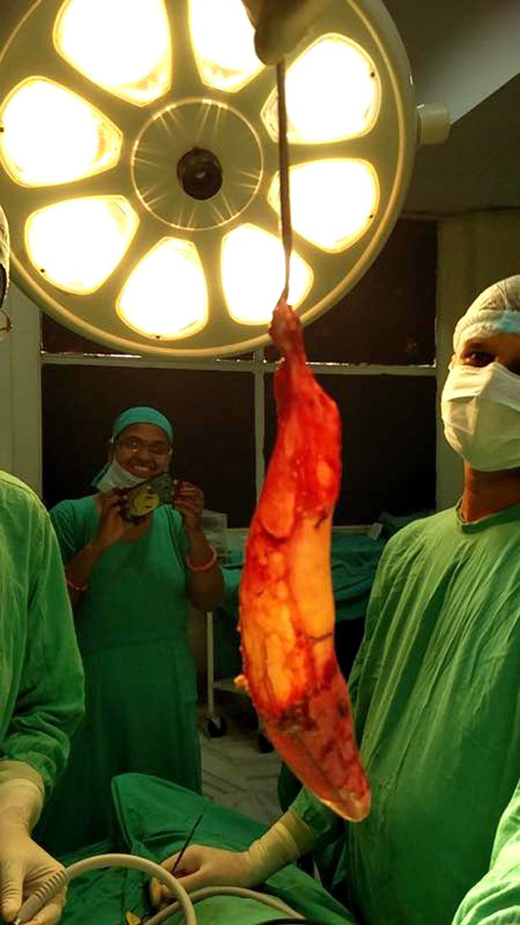 Experts at the Guinness Book of World Records confirmed Suman's gallbladder was the longest in the world. It was removed by Dr Jeevan Kankaria, who broke his own record after previously removing a 28.5cm gallbladder from a patient.

Dr Kankaria, who conducted the surgery in Jaipur, India, said: "On Sunday, I received the certificate from the Guinness Book of World Records mentioning that the longest gallbladder was removed in Jaipur on August 10, 2016.

"Suman was suffering from severe pain. When we conducted the sonography, we found that a single stone is stuck in the neck of her gallbladder.

"The gallbladder was also unusually reaching from upper abdomen to the lower abdomen and was diagnosed as mucocele - a harmless cyst.

"Due to a single stone impacted in the neck of the gallbladder, it allowed accumulation of mucus, which enlarged the gallbladder."

Dr Kankaria said that the normal size of the gallbladder is 6-7 cm and Suman's gallbladder was five times larger than normal at 30cm.

A team of doctors led by Kankaria removed the gallbladder laparoscopically - by keyhole surgery - using a cut of only 1.2cm.

The surgery was successfully completed in an hour and the patient was sent home in less than 24 hours.

This is the third time Dr. Kankaria has made it into the Guinness World Records.

He added: "I broke my own record of removing the largest gallbladder.

"Earlier, the largest gallbladder removed was 25.8 cm but now, I replaced it with 30 cm.

"I've also removed the gallbladder and gallstone from the youngest person, a two-year old baby."

Write Comment
|

E-Mail
|
Facebook
|

Twitter
|

Print