Sweaty contestants bathe in chillies in painful pictures of spicy food contest
Mangalore Today News Network
July 11, 2018: There are people currently eating really hot peppers, while bathing in a sea of peppers, for a hot pepper eating competition.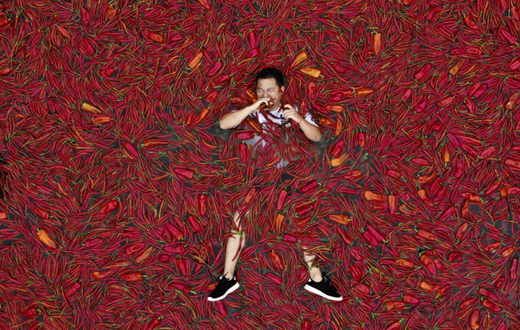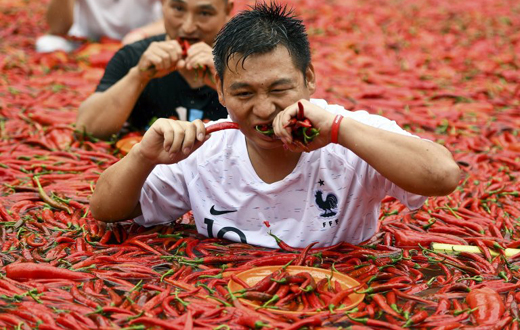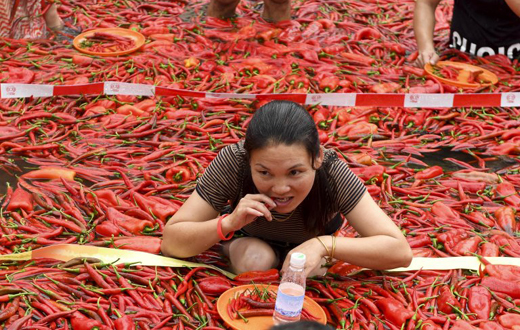 The contest kicked off yesterday in Hunan province, in China, and someone had already claimed a top prize within 68 seconds after managine to eat 50 peppers in record time.

Tang Shuaihui won a 24-karat gold coin for his bravery after scoffing down the chillies – we only hope the agony was worth it.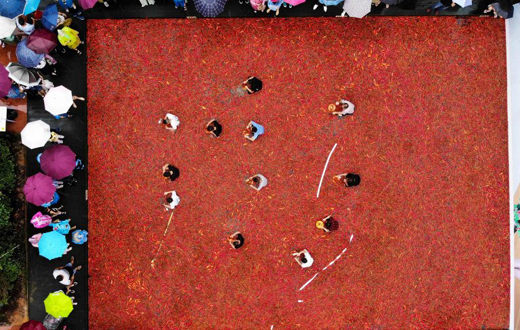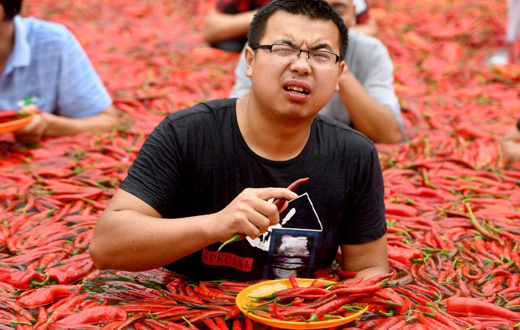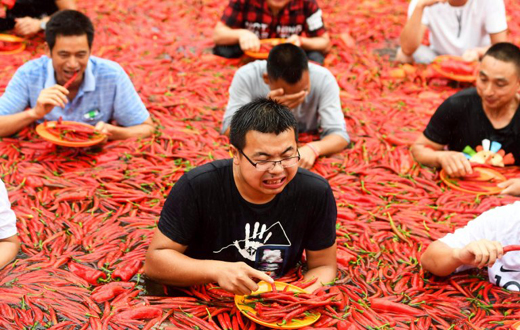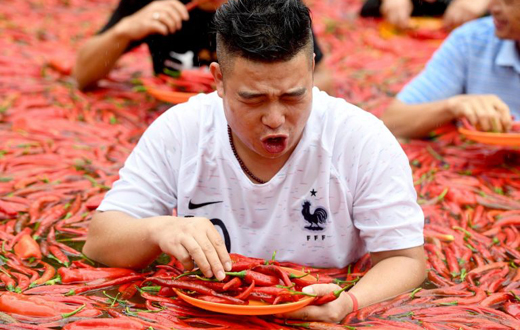 Tang manged to gobble down 50 Tabasco peppers in just over a minute and he didn't even blink.

But we're guessing he was on his knees as the peppers measure a scorching 30,000-50,000 when placed on the Scoville Heat Scale.

It was also pretty warm outside as well, which would have made it even more uncomfortable for Tang and the rest of the competitors.

But at least he got to cool off in a pool filled with water and even more red hot peppers (that sounds very relaxing).

Sun Minying, who works at the Tanhe Ancient City theme park in Ningxiang where the competition took place, said: 'He (Tang) finished them at an amazing speed, barely after the emcee had finished speaking,'

The chilli festival ends in August and sees a daily pepper eating competition.

Doctors are on standby if it gets too much for anyone.
Courtesy: metro.co.uk


Write Comment
|

E-Mail
|
Facebook
|

Twitter
|

Print