Modified TVS King auto-rickshaw costs Rs 3.02 Lakh in South America
mangaloretoday/ yahoo
One of the most common public transport vehicles, the three wheeled auto rickshaw, is very popular in international markets in South East Asia and South America. Commonly called the Tuk-Tuks, these three wheelers are able to navigate through almost any where, through streets of heavily populated towns like no other commercial passenger vehicle can.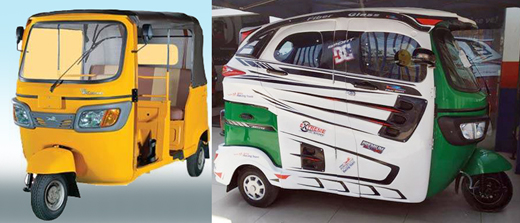 The Tuk-Tuk fascinates tourists because of its simplicity and agility. Auto rickshaw owners, in India and abroad are known to personalize their vehicles in order to stand out in the crowd and attract customers. A Peru based company called RL Fiberglass however, took personalisation to a whole new level.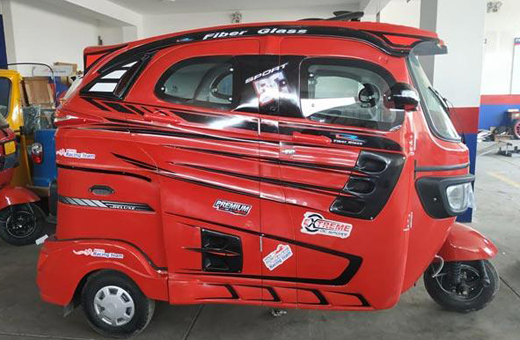 RL Fiberglass takes factory TVS King auto rickshaws and transforms them into interesting looking, fully enclosed urban wagons. The company uses extensive amounts of fiber glass to give the Tuk-Tuk all-new bodywork, with four doors and a sunroof that features pneumatic pistons.

RL Fiberglass retains the vehicle's front and rear fascias but replaces the entire tarpaulin section with a fiberglass shell that has a car-like shape. The new bodywork which can be built in different colors features butterfly-type windows, proper door trims, and car-like handles.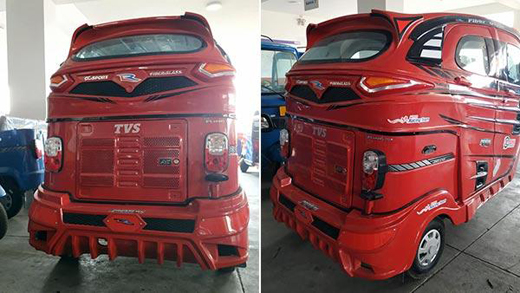 In addition to the bodywork, the modified TVS King auto rickshaw from Peru also features six speakers connected to the stock radio, and custom lights all over the cabin. The inside of the fully enclosed vehicle feels like a compact car, and the company says it can be fitted with mini fans.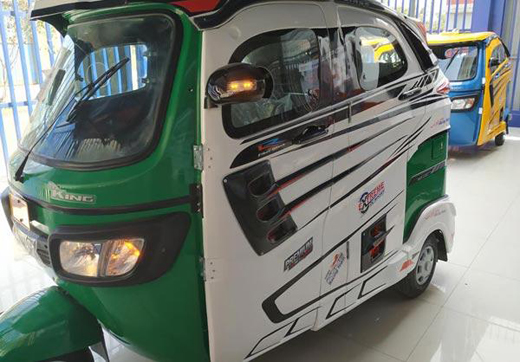 The photographs show that there are many RL Fiberglass' modified Tuk-Tuks around, and many are currently being modified. According to RL Fiberglass' official Facebook page, modifications start at Sol 2,100 (roughly Rs 43,750), and the price of a stock rickshaw and modification stands at Sol 14,500 (around Rs 3.02 lakh).

Thoughts About The Modified TVS Auto Rickshaws

Well, South America seems to be tripping on modified auto rickshaws. Modifying a rickshaw to that extent is somewhat cramped we feel. Like taking a rickshaw is Goa, right? Either way, as long as the people of Peru are happy, we're sure TVS is happy. The other big manufacturer from India that has a presence in South America is Tata Motors. We wonder why they don't retail the Nano there. Who knows!

Courtesy: Yahoo news

Write Comment
|

E-Mail
|
Facebook
|

Twitter
|

Print