Meet 9-year-old Meaidaibahun Majaw from Shillong, who has Developed an Anti-Bullying App
Mangalore Today News Network
Feb 12, 2020: Meet Meaidaibahun Majaw, a nine-year-old girl from Shillong, Meghalaya, who has done exactly that. After being bullied in school repeatedly by her peers, she developed a mobile application that allows users to report incidents of harassment to school authorities.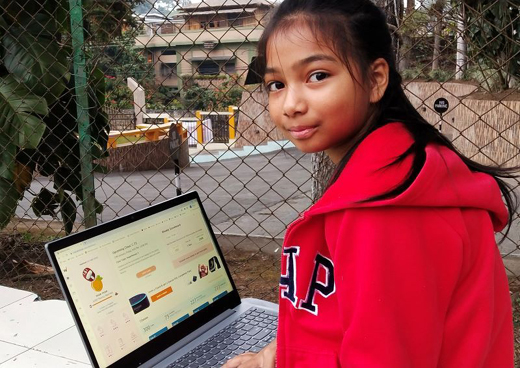 All that students who are suffering through this ordeal need to do is provide relevant information, including the name of the bully and the app will notify concerned authorities, parents, teachers, and other guardians.

Victims need not even reveal their identity to the app, which will soon be available on the Google Play Store.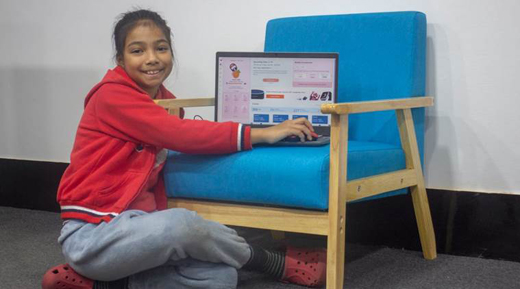 "The app will be a single platform to take on offenders," Meaidaibahun, who began work on this app drawing from her personal torment, was quoted by media reports.

A student of Class 4, she was being bullied by her peers on multiple occasions, an experience that she said has left a deep impact on her.

"I experienced bullying in school since nursery. It affected me. I hated it so much that I was always on the lookout for a solution. No other child should have to go through the same," the Shillong native told PTI.

Thankfully for Meaidaibahun, the bitter experience inspired her towards creating a constructive solution. She has built some 40 different apps to date, and for her latest innovation, the young coder also received help from online coding platform WhiteHat Jr.

The Mumbai-based ed-tech platform focuses on kids between six and 14 years of age, enabling them to learn coding online in live one-on-one classrooms from anywhere in the world.

"In today's time, kids are very aware of societal issues and want to contribute in their own way to address them. Teaching kids to code not only provides a well-structured way to introduce them to rational thinking and problem-solving skills, but also improves their logical and analytical thinking, and increases creativity and concentration," says Karan Bajaj, Founder and CEO, WhiteHat Jr, commenting on Meaidaibahun's latest innovation.

He adds, "We are witnessing many young kids like Mae Mae creating some extremely creative, high utility digital applications that will make a lasting impact on the world."
Courtesy:Yahoo.com

Write Comment
|

E-Mail
|
Facebook
|

Twitter
|

Print