Man pretends to be coronavirus patient for prank video, now could go to jail for 5 years
Manglore Today News Network
February 13, 2020: A man has been arrested by the Moscow police for pretending to be a coronavirus victim and collapsing inside a metro.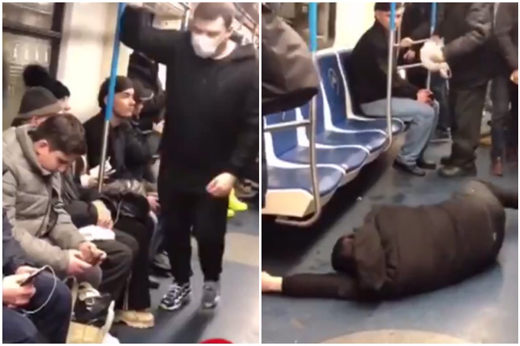 A video of the prank, which has gone viral on several social media platforms, shows a man in a mask stumbling and falling on the floor pretending to have a seizure due to the deadly virus that has claimed hundreds of lives in China. The prank triggered panic among other passengers, causing many to evacuate the train.

According to a BBC report, the prankster was detained on "suspicion of criminal hooliganism" and will face up to five years of imprisonment, if convicted.
"Accomplices shouted phrases about the presence of a dangerous viral infection… provoking panic among passengers," a spokeswoman for the ministry, Irina Volk, said in a statement, the news website reported.
Courtesy:Indian Express

Write Comment
|

E-Mail
|
Facebook
|

Twitter
|

Print