Bride has over 34 bridesmaids at her wedding but wanted to have 50
mangaloretoday/ yahoo
Choosing your bridesmaids can be a tricky decision for any bride. Do you opt for your sister, childhood friend, work wife or your BFF?

One bride who found it tricky to narrow down the selection process decided to invite all her friends to be part of the bridal party, which meant having a whopping 34 bridesmaids.

And it was actually meant to be more.

Yep, Casme Carter originally asked 50 of her nearest and dearest gal pals to be her bridesmaids, but prior commitments forced 16 to pull out.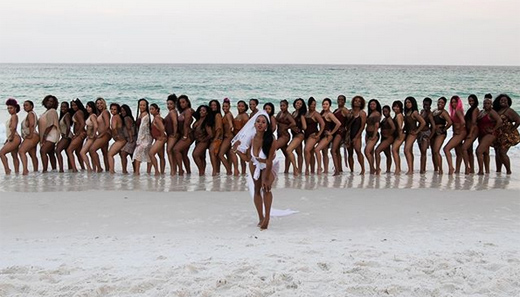 Still, 34 is a bride squad to be proud of.

The singer and mentor, tied the knot on a beach in Florida at 5am uploading an image to Instagram with her 34 best girls behind her.

Among her bridesmaid gang were Casme's six sisters, who acted as maids of honour, and the rest of the bridal party were friends she's made through her work with female empowerment groups.

The thought of dressing, not to mention paying for, 34 bridesmaids dresses is enough to bring any bride out in a cold sweat, but Casme kept costs down by allowing her bridesmaids to choose their own dresses, with a "neutral and beachy" dress code.

The bride also opted to shun gifts in favour of having more of her best girls as bridesmaids.

"I wanted to keep it simple and affordable. I told them not to give me gifts and that them being there for me was the best present I could receive," she told Today.

And there was a pretty sweet reason why the newlywed wanted to many of her pals by her side when she tied the knot.

"I wanted them all to experience the love that they've seen that I've been praying for and wanting," she told CNN.

"Everything about this wedding was different.

"It was so amazing to have them all right beside me."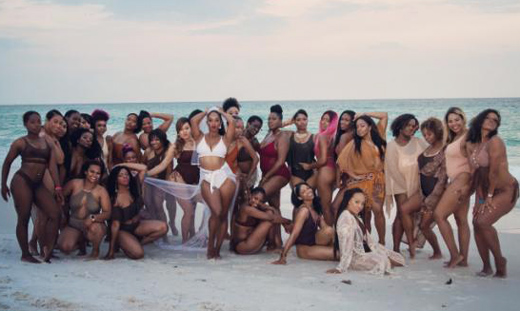 And what did Casme's groom think about the huge bridesmaid quota?

At first, her now husband, Gary, thought she was joking when she mentioned the number of girls she was planning on enlisting.

But once he realised she was serious, he said he hoped she didn't expect him to have that many groomsmen.

Although in the end he had a really rather respectable 12 best boys.

The bridesmaids were even more surprised than her husband-to-be because Casme had kept their total number a secret.

So arriving at the ceremony to find they were one of 34 was a huge shock for everyone.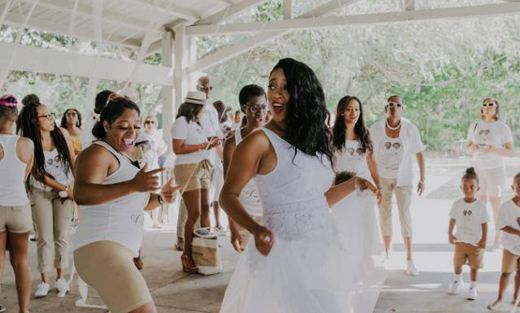 "When they saw everybody they were like, 'Oh my God, Casme. This is so awesome!'" she says of the surprise.

Adding to the impressiveness of having a huge bridal party, Casme also organised the wedding in record time, explaining that the couple decided to tie the knot only three months after getting engaged.

And to add to the stress her original dress was stolen.And Whitney says she isn't surprised that the Internet has been so captivated by Casme's big day.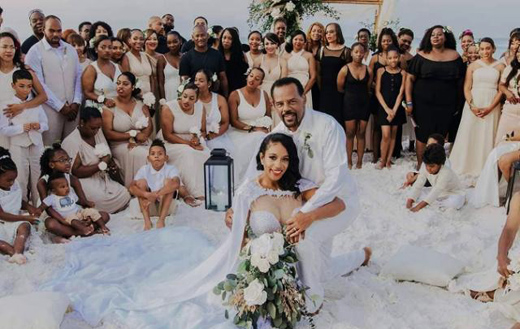 "Her day was the quintessential brides dream, so I wasn't surprised people wanted to hear her love story!" she says.

"I loved being a part of capturing that love!"

Write Comment
|

E-Mail
|
Facebook
|

Twitter
|

Print