5 Bollywood Actors Who Married Common People
www.mangaloretoday.com
Neil Nitin Mukesh and Rukmini Sahay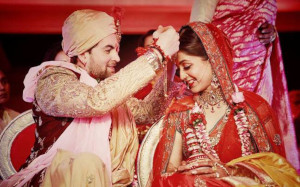 Neil Nitin Mukesh tied the knot with Rukmini Sahay on 9th February,2017. It was an arranged marriage. Rukmini was associated with the aviation industry and her family was frinds with Neil Nitin Mukesh's, which is how they met!
Shahid Kapoor and Mira Rajput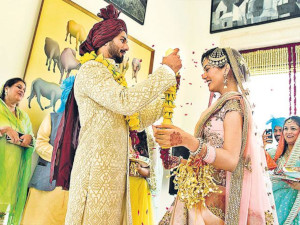 Mira Rajput had just finished her graduation in English literature from Lady Sriram College when she got an arranged marriage proposal. Turned out that it was from heart-throb Shahid Kapoor! Both Mira and Shahid's parents were followers of Radha Soami Satsang Beas, which made them family friends. They met on a few occassions and soon tied the knot! They are also the parents of baby girl Misha now.
John Abraham and Priya Runchal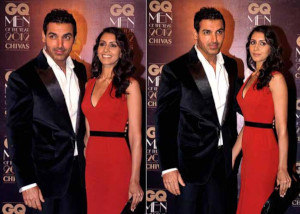 While many have claimed that John met his wife Priya Runchal in the gym, where they both worked out, it was through common friends that the two first met. Priya was working in the World Bank, Mumbai and John had friends there. It was through them that the two met. Priya joined the same gym much later. John had a very hush hush affair with her and the two tied the knot in a very secret ceremony in 2013. When it comes to Priya, John chooses to reveal as less as possible!
Sohail Khan and Seema Sachdev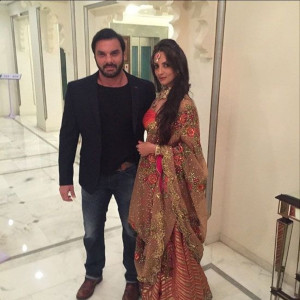 Sohail's movie, Pyaar Kiya Toh Darna Kya released in 1998 and a few moments after its release, he told that he had eloped and married a Punjabi girl, Seema Sachdev. He barely knew her. He said that he loved her. Their families obviously disapproved at the beginning, but later accepted them. The couple had an Arya Samaj wedding, later followed by a conservative nikaah!
Vivek Oberoi and Priyanka Alva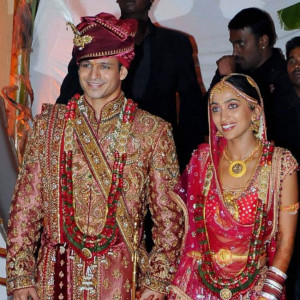 Vivek's mother had made her son promise to meet a girl who was the daughter of a family friend. He had to fly down to Florence to meet her, though he did not want to! He did that for his mother and waited for the girl as a grumpy, difficult brat! But as soon as he saw Priyanka walk, he knew he had found the 'one'. They met on July 4, got engaged on Sep 7 and got married on Oct 29, 2010.