Yes, actor-Politician Khushbu says she is a Khan
mangaloretoday news network
Actor and politician Khushbu tweeted on Monday that she was being trolled by a few who'd discovered that she was born Nakhat Khan.

"Fools, that's my name given to me by my parents...AND YES I AM A KHAN...NOW WHAT?" she asked.

The actor also said that the trolls were "late bloomers" and that they were "47 years late".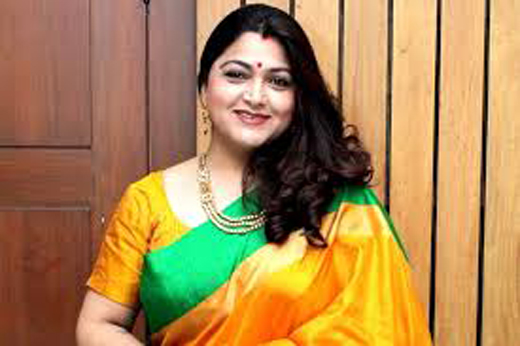 Khushbu, who is the National Spokesperson of the Congress party, has been sharing memes and articles that take potshots at the BJP and PM Modi.

This seems to be the reason why her birth name has become relevant although TNM cannot vouch for the authenticity of the Twitter accounts which have called Khushbu by her Muslim name.