Vidya Vox Opens up on Her Abusive Father & Mental Health Problems
www.mangaloretoday.com
August 29,2018: You probably know Vidya Vox as a YouTube sensation, thanks to her unique brand of music which blends Indian with Western numbers with great ease.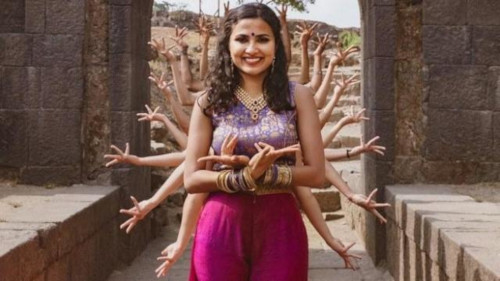 With hit originals like 'Tamil Born Killa' and 'Kuthu Fire', Indo-American vocalist Vidya Iyer is known for mashing up Bollywood as well as Tamil, Malayalam and Telugu songs with Western pop.
But now, in a new 360-degree video on her channel, the 28-year-old opens up about her abusive father, facing racism in the US as a brown-skinned girl and her struggle with mental health.
She begins her story by saying, "My music is a complete reflection of who I am as a person." She talks about her training in Carnatic music since the age of five.
Vidya then talks about how, as she grew up in the US, her Indian heritage and her desire to blend in with the other white kids ensured that she lived in two different worlds. "At home, I'd be listening to Indian music, eating dosa and sambhar. On the way to school, the bus driver would be playing Destiny's Child, Backstreet Boys and Shakira.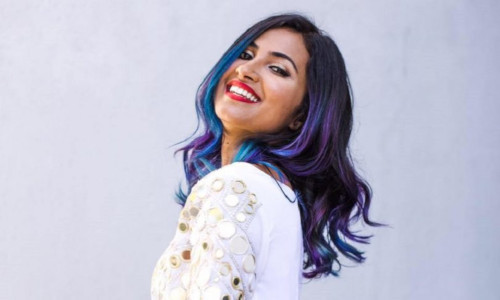 "I kept the two worlds very apart," Vidya narrates in a well-shot sequence, where both the Indian and western avatars of Vidya are grooming themselves in a mirror.
Vidya remembers how she and her sister were the only brown kids in their school, and were bullied for it and for the food they ate.
The video then slips into reconstructive scene, depicting the abusive household that Vidya grew up in. "My father was really controlling and abusive. He controlled everything about us, including what we wore. I had really low self-esteem and I felt trapped. I suffered from terrible anxiety," Vidya says.
Tired of her father's increasingly abusive behavior, Vidya's mother finally moved away with her children, when she was just all of 16.
Vidya further sheds light on the stigma around separation from a spouse in the Indian society, especially for women. "When my mom escaped my dad, my music teacher refused to teach me," she says. "Music was my solace, my refuge."
Vidya decided against going to medical school and decided to pursue music, for which she came to Mumbai. It was in Mumbai that she unlearnt that her Indian heritage and the violence she experienced at home was not universally intertwined.
In Mumbai, Vidya says she was able to embrace her Indian-ness and immersed herself in music. It was here that she began to blend Indian music with Western pop songs and began her signature mashups.
She then goes on to recounts how she went on to YouTube and learned to deal with criticism online.
"If women do anything that's a little bit outside of the box, everyone freaks out," she notes. "But now, I just laugh it off, or write about it in my songs," she adds later.
Vidya also talks about her unique fashion style, which she describes as: "What if Coachella happened in Rajasthan?"
"Indian music, western clothes, brown skin and an American accent – that's me. I'm finally free. Free to be me," Vidya concludes in a sequence where she can be seen rehearsing with a few dancers.
The video was uploaded on August 23, and in a comment, Vidya admits that she was scared to put her personal story out on the internet, which can be a mean place. "But reading some of these comments knocks those walls down and I'm so grateful for your love & support. I never ever ever take it for granted!"