Trick or treat? We all have a dark side and it comes out on Halloween!
mangaloretoday.com
November 2: The world took charge of their dark side on October 31, Halloween or All Hallows' Eve. Here are pictures of the strangest, most outrageous characters during Halloween celebrations.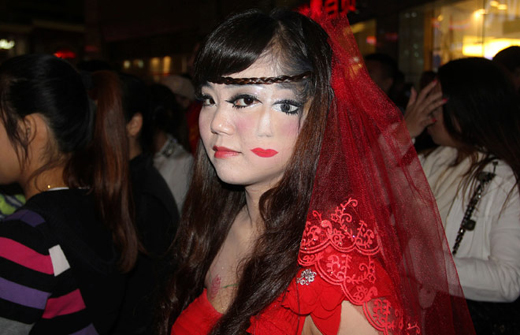 A woman who drew part of a face on her cheek, stands among the crowd at a costume party to celebrate Halloween in Wuhan, Hubei province.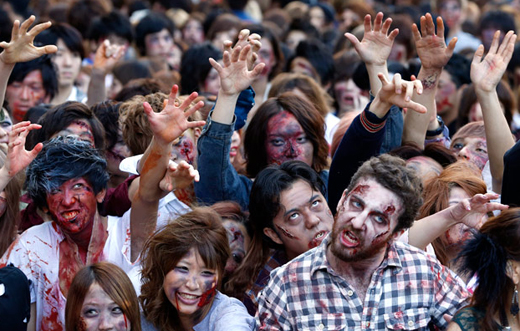 People dressed in costumes participate in a Halloween party in Munich October 31, 2013. More than seven thousand people dressed as zombies and other costumed characters participated in the annual event.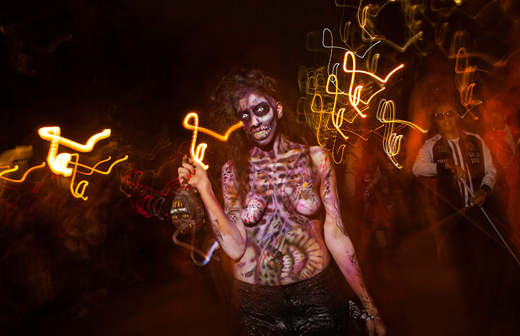 A participant marches in the annual Halloween parade in New York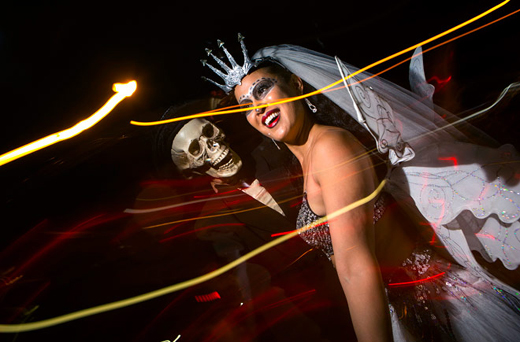 Participants at the annual Halloween march in New York.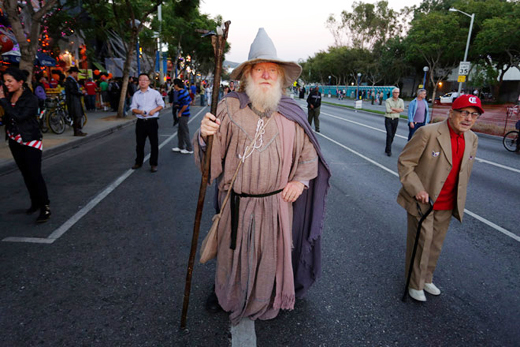 A man dressed as the character Gandalf the Grey from Lord of the Rings participates in the West Hollywood Halloween Costume Carnaval, which attracts nearly 500,000 people annually in West Hollywood, California.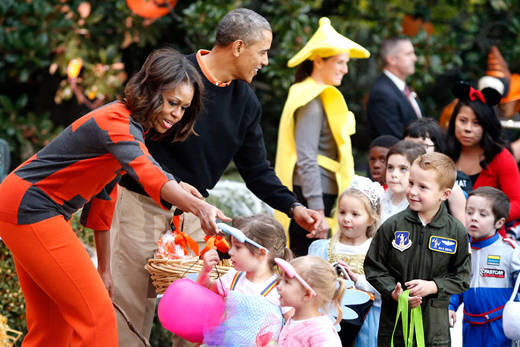 U.S. President Barack Obama (2nd L) and first lady Michelle Obama (L) give Halloween treats to visiting children at the White House in Washington, October 31, 2013. The first family put a butter cookie shaped like the White House, a box of M&Ms with the presidential seal on the box, and a handful of dried fruit in each bag