Telugu actor Uday Kiran commits suicide, colleagues shocked
mangaloretoday.com
Hyderabad, Jan 06: Apparently depressed over not getting films for nearly one year, young Telugu actor Uday Kiran committed suicide by hanging himself here Sunday night, police said Monday.

The 33-year-old, who acted in 19 films including three Tamil movies, ended his life in his flat at Srinagar colony around midnight. He was alone in the flat.

Kiran's wife Vishita, who had gone out for a family party, rushed to the flat after he did not respond to her mobile phone calls. She immediately took him to Jubilee Hills Apollo hospital here where the doctors declared him dead. A police officer quoted his wife and other family members as saying that he was in deep depression for the last few days.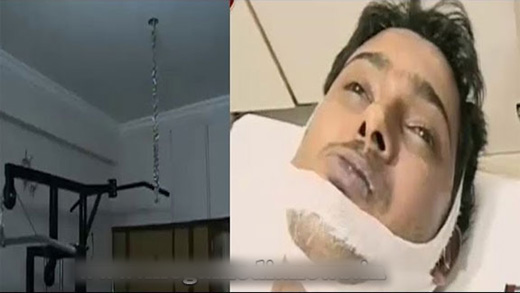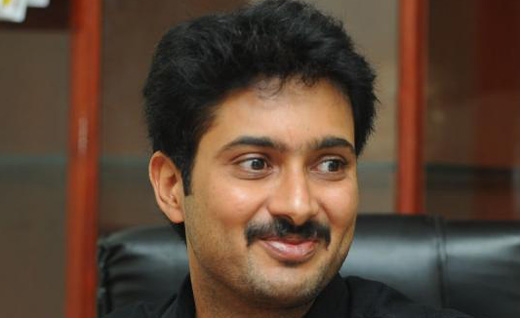 He refused to attend the birthday party of a relative in the city Sunday night and sent his wife for the same. Vishita grew suspicious when he did not respond to her phone calls and rushed to the flat where she found him hanging from the ceiling. With the help of neighbours, she shifted him to hospital. Kiran was depressed over not getting any new film since February last year. Family members told police that he was in touch with a Tamil filmmaker and was waiting for his phone call Sunday. He became depressed when he did not get the call.

Assistant Commissioner of Police Ashok Kumar told reporters that nosuicide note was found. He said investigations were on into the cause of the suicide.

Born Jan 26, 1980, Kiran began his film career with Telugu film "Chitram" in 2000. The movie was a super hit. "Nuvvu Neenu", "Manasantha Nuvve" and "Sriram" were some of the other popular films of the actor. It was on Oct 24 last year that he married his long-term friend Vishita. Several Telugu film personalities expressed shock over Kiran's suicide. Those who rushed to the actor's house include actor Srikant.
Reacting to the untimely death of Telugu actor Uday Kiran, who committed suicide here Sunday, celebrities like Srikanth, Vimala Raman, Priyamani shared their condolences through social networks.
Here's what they had to say:

"He (Uday) was not just an actor in the industry. He was like my brother. I'm shocked to know that he is gone because he was too stubborn to take such a tragic step," Srikanth said.

Srikanth was the first from the industry to visit Uday in the hospital.

"He was too young to be gone. Moreover, he was an established actor with several hits. We lost three fine Telugu actors last year and now in the beginning of 2014, Uday is gone," he added.

Music composer R.P. Patnaik: Uday, you should not have done that. You still have many fans who like you for what you are. There was still a career to move on. Committing suicide is not a solution for a struggle. You should have fought till the audience realised that you are a self-made star. Our songs have been all-time superhits. You will remain in the hearts of the people forever.

Vimala Raman: R.I.P (rest in peace), Uday Kiran my first co-star in my career and a sweetheart. You will be missed.

Priyamani: (I) woke up to hear the news of Uday Kiran! RIP Uday! One of the nicest and friendliest guys I know. Deeply saddened by the news!

Prakash Raj: (I'm) extremely disturbed with the news of young actor Uday Kiran's suicide. What was wrong young man? Sad! Shouldn't we find reasons to live?

Vennela Kishore: (I'm) shocked and feeling terrible by the news about Uday Kiran ending his life. What he must've gone through to take such a step? Cruel pressure.

Sundeep Kishan: (I'm) Shocked. Uday Kiran is no more. (He) was such a warm and nice person. (It's a) depressing news. RIP brother. Strength to his family.

Kiccha Sudeep: Uday Kiran's news is a shocker; (I) was unable to react when I got the news. (I) spoke to him when he was here at Bangalore less than a week back. RIP my friend!

Khushbu Sundar: (I'm) shocked to hear that a young and talented Uday Kiran is no more among us. (The) worst you can do to yourself and your loved ones is to commit suicide. RIP.

Varun Sandesh: (I'm) very sad that Uday Kiran is no more. (He was) such a young chap (and) a very sweet and a kind-hearted guy. (I) still can't believe it.

Gopi Mohan: (This is) very bad news about Uday Kiran's suicide. We did 'Nuvvu Nenu' film (together).Teja (director) made him a star. He was a nice guy. (It's a) very sad news to hear in the morning.