Sania Mirza pens a note on her weight-loss journey post-pregnancy
Mangalore Today News Network / Yahoo
February 11, 2020: Motherhood is never as glossy as it seems, from dealing with a lot of physical changes to undergoing an emotional outburst, pregnancy comes with its ups and downs. Entering into motherhood is a major challenge for any woman, dealing with mid-night cravings to morning sickness, everything seems topsy turvy. But the challenge gets paid off once a mother looks in the beautiful eyes of her little one and feels content with all the pains she took in the crucial nine months journey.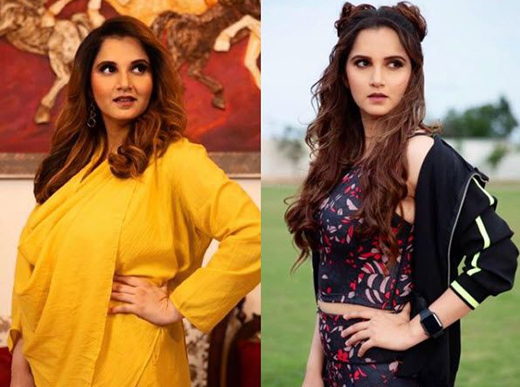 Sania Mirza and her cricketer husband, Shoaib Malik had welcomed their little bundle of joy, Izhaan Mirza Malik on October 30, 2018. Right after the birth of Izhaan, Sania had gotten back to her rigorous workout routine to stay fit. From keeping herself physically fit throughout her pregnancy to looking stunning with her tremendous weight loss within just four months post-pregnancy, Sania is a true inspiration to all the mommies. From giving career goals to now fitness goals, Sania is setting up the standards of fitness.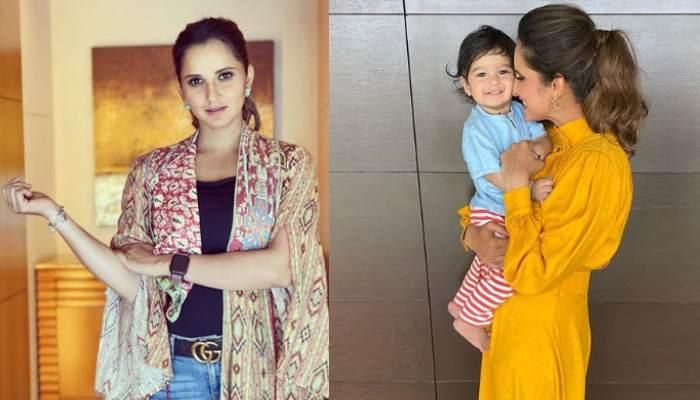 On February 10, 2020, Sania took to her Instagram handle and shared a jaw-dropping collage with her pregnancy and post-pregnancy pictures. The picture showed her astonishing transformation from her pregnancy period to her post-pregnancy. Along with the collage, Sania shared an inspirational note which can be read as "89 kilos vs 63… we all have goals… everyday goals and long term goals... take pride in each one of those... it took me 4 months to achieve this goal of mine, to get back to being healthy and fit after having a baby .. feels like such a long way to come back and regain fitness and being able to compete at the highest level again... Follow your dreams. No matter how many people tell you, you can't cause God knows how many of those we have around us If I can then anyone can #believe #mummahustles."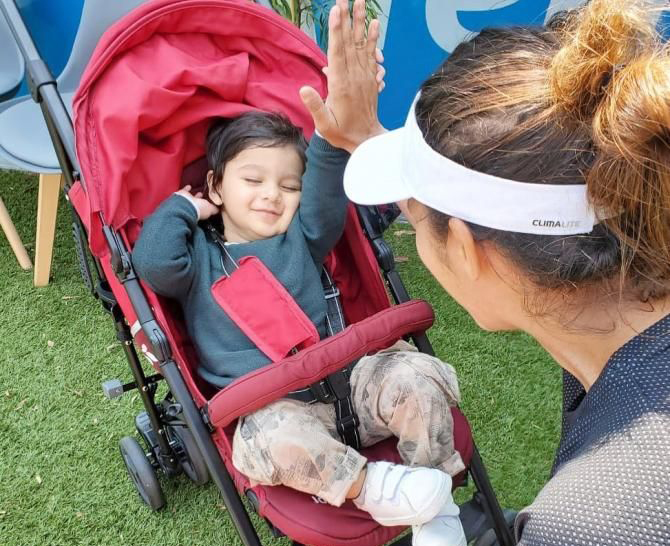 On January 14, 2020, Sania had returned to the tennis court after a gap of 2.5 years. It was a special moment for Sania as her parents and her son, Izhaan came to cheer her up and became her good luck charm. She had taken to her Instagram handle and had shared two pictures. In one of the pictures, she was seen giving a high-five to her son, Izhaan. Along with the pictures, she had written, "Today was one of the most special days of my life... to have my parents and my little baby boy supporting me in my first match after a little less than 2 and a half years... and to top it off we even WON our first round with my partner @nadiakichenok feel very grateful and thankful for all the msgs, support and love I am receiving. BELIEF!! Takes you places. YES, my baby boy, we did it @izhaan.mirzamalik. Allhamdulillah for everything."

In an interview with The Times Of India, Sania Mirza had talked about loosing 22 kgs in four months and had stated, "The physical journey is tough because you have to start from scratch and it's your whole body. But I have enjoyed it because for 9-10 months, I did what I wanted to, I ate what I wanted to which I never did all my life. I was very sure that from the day I delivered my baby, everything would change, and literally from the next day onwards, I was on a healthy diet which was how I was able to lose 22 kilos in three months. It's been challenging obviously, but also self-realizing in many ways. I still have a little bit to go, but I am almost there. You can have a c-section, your core goes completely soft, but you can still be back. It has been extremely challenging, but I have enjoyed it. Also, it was very satisfying to know that I could get back from 89 kilos, which was the weight I was on the day that I delivered. He's barely four months old and already last month, I was 67."

In an interview with Pinkvilla, Sania had talked about embracing motherhood and had stated, "A lot has changed after becoming a mother, your life changes, I think the whole focus becomes about the baby and prioritising the baby. Me as a working woman, I obviously want to get back to tennis, so I am trying to prioritise my time. It is the most selfless kind of love I have ever known, and it is the most amazing feeling I have ever had. My life has completely changed for the better. Ya, Shoaib is also playing quite a lot and is travelling so he does help whenever he can."