Richa Chadha Confesses: I Was The SECRET GIRL With Ali Fazal In Los Angeles!
Mangalore Today News Network
Sep 07, 2017: Ali Fazal and Richa Chadha have made their relationship public after dating for more than a year. The two came walking hand-in-hand for the world premiere of Ali's Hollywood film, Victoria & Abdul. But does Richa know of Ali's secret girlfriend stashed far away in Los Angeles? That's what Ali informed us when we had messaged him sometime in March to confirm about his love affair with Richa. Denying that he was up close and personal with Richa, he had said, "Honestly, too many people keep asking this .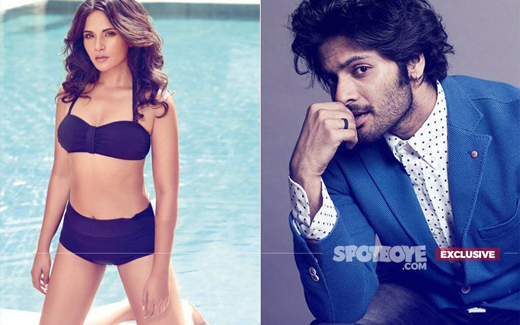 she's my best buddy not my girlfriend. ladka ladki toh girl friend boyfriend. heheh. no. ive learnt a lot from her and she is one of the few real ppl here. as for my girlfriend i am with her right now in los angeles. i'll give u a hint - you know of her (sic)."

Richa Chadha And Ali Fazal Spotted In LA

For those who've come in late, Richa and Ali's team sent out a press release yesterday which spelt out that the two are indeed a couple.

Last night, we spoke to Richa and asked her about why she hadn't let the cat out of the bag for so long? "We can hide or publicise, it's up to us na?" she quipped.

And then reacting to Ali's hoodwinking, Richa said, "That was me in LA"

Richa Chadha WIth Ali Fazal At An Event

Wow! We like it when actors say 'Khulam Khula Pyaar Karenge'. Now, over to you, Ali.

Ali and Richa have known each other for over four years but have been quietly dating for the past 12 months or so. They have worked together in Fukrey (2013) and will now share screen once again in Fukrey Returns.
Courtesy: Yahoo.com