Radhika Apte, Farhan Akhtar, Usha Jadhav open up on sexual exploitation in Indian cinema in BBC docu
Mangalore Today News Network
Apr 27, 2018: While Hollywood has witnessed a watershed moment with the post- Harvey Weinstein outing of sexual harassers in and the coming together of the women and men to out sexual abusers through the #MeToo movement, Bollywood, notorious for demanding sexual favours in exchange for work, termed as the 'casting couch', has remained tight -lipped about their own.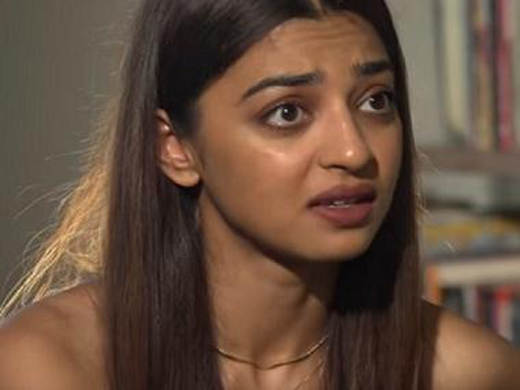 BBC News has released a clip online, Is Bollywood ready for #MeToo?, from its documentary Bollywood's Dark Secret, which has revealed some shocking details about the issue, with Radhika Apte, Usha Jadav and a struggling actress who wished to keep her identity anonymous, speaking up about the rampant sexual harassment in Bollywood.

"Some people are regarded as Gods. They are so powerful that people just don't think that my voice is going to matter, or people think that if I speak, probably my career is going to get ruined. The way the women, and the men, of course, came together and decided that as a team we are not going to let this happen, I wish that could happen here," said Radhika Apte in the video, who is the only Bollywood actress who has been outspoken about the issue for sometime now.

The anonymous actress, who has recounted her experiences in the clip, said, "He started telling me, for an actress you should be happy to have sex. He touched me wherever he wanted, he kissed me wherever he wanted and I was shocked. He put his hand inside my clothes, so I asked him to stop and he said: 'You know what, if you really want to work in this industry I don't think you've got the right attitude'."

The video also features Farhan Akhtar, as the sole male actor who has spoken up about the issue plaguing the industry. He said, "It's an unfortunate reality, hopefully it will change, and it will change I guess with women speaking up, some amount of shaming happening will put some fear in people's hearts."

However, Bollywood remains miles away from acknowledging its seedy underbelly, where powerful men often ruin careers of female cast and crew if they reject their advances. "Sleep with me if you want to do this part. I need sexual relation with you. I said no. He said if you are saying no, then I am not going to cast you in the film," said Usha Jadav in the BBC News video.
Courtesy: Yahoo.com