Priyanka to play Ma Anand Sheela in Amazon's 'Sheela'
Manglore Today News Network / Yahoo
February 22, 2020: Priyanka Chopra is all set to play the role of Ma Anand Sheela in Amazon Studios' Sheela, reported The Hollywood Reporter. After much speculation about whether or not Priyanka will be starring in a production that follows the lives of Osho and Ma Anand Sheela, the publication has confirmed the project. Sheela will be helmed by director Barry Levinson. Priyanka will also be producing the show via her Purple Pebble banner.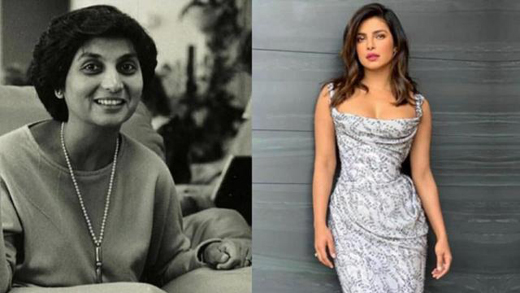 The story of Ma Anand Sheela became popular after the release of the Netflix series Wild Wild Country. The series chronicled Indian spiritual guru Bhagwan Rajneesh aka Osho, his assistant Ma Anand Sheela and their followers in the Rajneeshpuram community in Oregon, USA. In May 2019, Priyanka Chopra had appeared on the famous American talk show The Ellen Degeneres Show and revealed that she was working on a feature based on Wild Wild Country with Barry Levinson. However, she did not share any other details.

In December 2019, while speaking to Hindustan Times, Ma Anand Sheela denied giving Priyanka Chopra the permission to star in her biopic.
""I told her I do not give her permission for the film because I have not chosen her. In Switzerland, we send legal notices very simply. I sent her an email which is accepted there as legal notice."" - Ma Anand Sheela

She also added that she never heard back from Priyanka after that. She said that she did not even receive a "courtesy letter" in response to the notice. However, Ma Anand Sheela concluded that it wasn't such a big issue as Priyanka might have been busy with other commitments.

Priyanka was most recently seen in the Bollywood film The Sky is Pink opposite Farhan Akhtar. She is also a part of the new Matrix movie and will star in Netflix's We Can Be Heroes directed by Robert Rodriguez.