Pratyusha Banerjee death: No bail to boy friend
Mangalore Today News Network
Apr 09, 2016: THE Dindoshi sessions court Thursday rejected the anticipatory bail plea of Rahul Raj Singh, who has been booked for abetting the suicide of his girlfriend, actor Pratyusha Banerjee.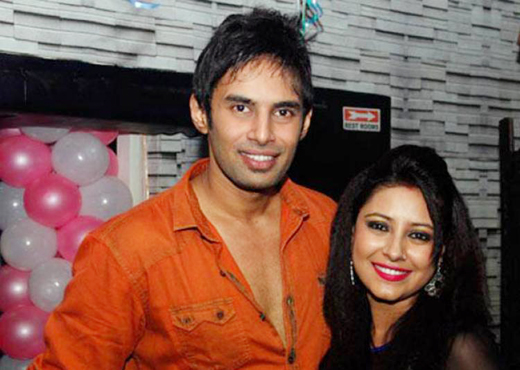 Judge Dr Khwaja Farooq Ahmed pronounced the ruling after hearing arguments for about 20 minutes from public prosecutor Datta Mudiganti, defence lawyer Zameer Khan and advocate Falguni Brahmbhatt, who is representing Pratyusha's parents. The parents, Soma and Shankar Banerjee, were present in court.

Defence advocate Khan argued that the police had not been able to explain a delay in filing the FIR. "The day after the death, the mother of the deceased made a statement giving a clean chit to the applicant (Singh). After a few days, she made a fresh complaint," he said. Khan also argued that Pratyusha had been "burdened with loans" and that earlier this year, when loan recovery agents came to her home to seize her car after she defaulted on payments, "the applicant saved her and said that he would pay the loan."

Khan added that there had been no quarrel between Singh and Pratyusha and she had not left behind a suicide note.

Prosecutor Mudinganti seized on this point, telling the court the police needed to probe if Singh, who was the first to enter the scene of the crime, found a suicide note and destroyed it.

In the application opposing Singh's bail, police have said that the post-mortem had shown old injury marks on Pratyusha's body, which they suspect were caused by Singh.

The police also informed the magistrate that Saloni Sharma, a former girlfriend of Singh, would regularly visit Pratyusha's home and on one occasion, had also assaulted her and told her repeatedly to go out of Singh's life. "The deceased opposed his meetings with Sharma. May be after finding out that Singh was in a relationship with a former lover, the deceased committed suicide," the prosecutor added.

The police argued that Singh's custody was required as his movements on the day of Pratyusha's death and his use of her bank accounts had to be probed.

Advocate Brahmbhatt, who argued last, claimed that at 3 am on April 1, hours before she passed away, Pratyusha made a phone call to a very close friend, informing her that Singh had been assaulting her.

Brahmbhatt claimed that based on the statements of Pratyusha's parents and friends, her death could be a case of murder and not suicide. Alleging that Singh's conduct after Pratyusha's death had been suspicious, Brahmbhaat argued that he had "touched the evidence instead of dialling 100". She said Pratyusha was a 'strong woman who would never commit suicide over payment of loans'.