Open Letter to Mr. Bhupendra Chaubey - Sorry I got a Little Late
Mangalore Today News Network
Jan 20, 2016: I am still unable to conclude if the infamous CNN-IBN interview of Sunny Leone was at all a genuine exchange, or was it all fabricated? Mastizaade is about to hit the screens and the producers might have planned this to get the social media talk about Sunny, sympathize with her, and to some extent epitomize her as the embodiment of dignity and class by attacking her with some reprehensible unsolicited questions, to which she stood calm?

Before I go further, I want to clarify, I am not a Sunny Leone fan. And I don't offer this disclaimer because I object her background. I have seen a few of her Bollywood movies and I am pledged against watching anymore. But so am I with any Katrina Kaif's movie too. Because let's face the facts - None of them can act for dear life. To add to this – No, I don't idolize her, or want my sister or daughter to follow her footprints, no matter what amount of cash gets rolled in to their bank accounts.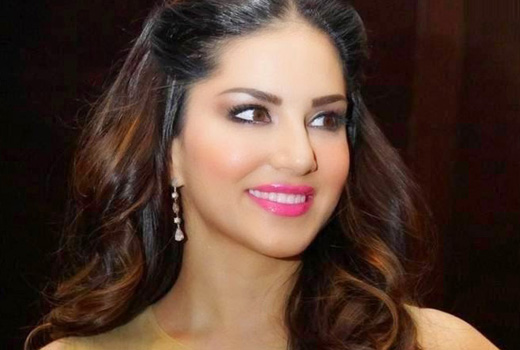 Having said that, I don't see a valid reason for a journalist to attempt at shredding off her dignity. Because when I look at the former "adult film actress" on that hot seat, I see her as a woman, who like any other on the planet reserves a right to be respected. And Bhupendra Chaubey could have only proved himself to be a gentleman, heiring the so-called Indian morality had he realized that it was indeed his responsibility to salvage the dignity of his guest, especially when a lady.

No, she doesn't repent choosing a career in porn. No matter how hard you tried putting your words in her mouth she spitted them out, on your face. You appear vexed at Sunny Leone's influence for alleviating the Indian man's morality? So before the year 2012 no Indian man ever cheated on his wife? And Delhi transformed into the rape capital of the country only after Leone set her foot at the Mumbai Airport? The religious gurus and politicians went astray comitting sexual crimes only following Sunny's fame. Prior to that was every Indian man was an ardent disciple of fidelity, carrying the legacy of the world's oldest culture on his sturdy shoulders. Then this NRI porn star stroked his nape and the ancient relics fell apart. The roots of Indian courteousness certainly haven't penetrated your character deep enough to preclude your calling a woman an 'Item' girl. How are you even breathing the air of hypocrisy you have weaved around? Watching you yack out your pretense for 20 minutes almost gave me cancer.

I wish to meet that one housewife who dreads losing her husband to Sunny Leone's lure and advise her to ditch that weakling anyway. She has perhaps lost that husband numerable times to a fully covered Kaamwali bai or a hot colleague already while she ignorantly tore her hair over Sunny Leone's venomous effect on the society. Apparently, had you studied your society exhaustively, you would have been traumatized at the fraction of women today show their middle fingers to the Indian integrity you speak so high of. If you shared my social circle, which is middle class to the core, you would have known one 50 year old house wife, who has lived an extra-marital affair her entire life, no her husband is not unkind to her or even impotent for that matter. I could have introduced you to a girl from a small Indian town who despite having a designated man in life is regularly hooking up with her bosses, distant cousins, and sports coach. Are they petrified of losing their men to Sunny Leone's love making skills? Sex is 'forbidden' in India, a nation that boasts the world's second largest population. We, seemingly, have reproduced by playing 'snake and ladder', we are blessed with this gift no one else has.On the other hand our ancient scriptures, written centuries before the adult film industry found its genesis, are full of sex and adultery.

Further, Sunny isn't the only scantily-clad woman kissing on-screen in B-Town, would you work up the nerve to pose similar questions to Deepika Padukone, Kareena Kapoor Khan or Aishwarya Rai Bachchan for that matter? Why do you at all want to see Sunny Leone draped under yards of clothing, were those toned legs distracting you by any chance? While I watched your show Mr. Chaubey, my woman's instinct didn't quite certify the look in your eyes as you gawked at Sunny. If,speaking to her made your morality go down, I wonder where your hands went after shaking hands with Sunny Leone.