Oops! Ram Jethmalani snapped kissing Leena Chandavarkar
Mangalore Today News Network
Here's the most unlikeliest piece of news you would have expected today. Lawyer Ram Jethmalani was caught sharing a kiss with yesteryear actress Leena Chandavarkar at a recent award function, which looked more than what it was.

Kishore Kumar's wife Leena Chandvarkar and Jethmalani met and greeted each other at The Hum Log Awards on February 16 which is when the two kissed. At least the pictures says so. Take a look.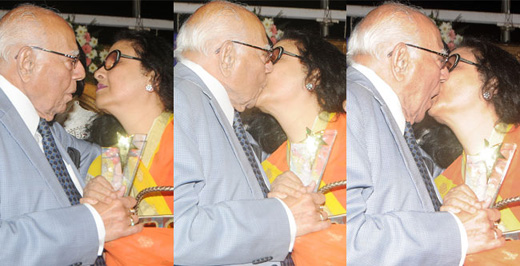 This is not the first time, the senior lawyer kissed someone in public. Earlier in 2014, a photograph of him kissing veteran actor Dharmendra on his birthday went viral on social media sites.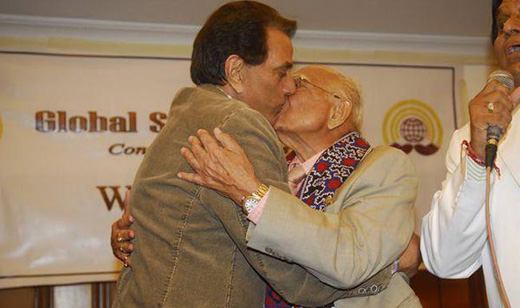 Ram Jethmalani kissed Dharmendra last year