New twist to Jiah Khan suicide: skin tissues found from her nails in forensic report
www.mangaloretoday.com
Mumbai, Nov 9, 2013: Jiah Khan's mysterious death has a twist in the tale. As per a leading daily, The Kalina Forensic Laboratory report of August 16 says that fragments of human flesh were found under Jiah Khan's fingernails. The report also claims that her underwear had bloods stains. The two findings as per Jiah's family show clear signs of struggle before her death. The family has now asked the Juhu police team reinvestigating the case to consider these findings.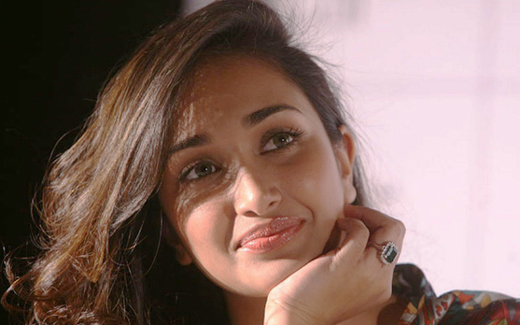 As per the report, Rabia has also submitted independent opinion of Dr RK Sharma, former head of Department of Forensic Medicine and Toxicology, AIIMS. The report by Dr Sharma raised questions on the way cops analyzed the forensic report

FSL report's finding also said that 300 ml alcohol was found in Jiah's stomach. Dr Sharma's report says,"if that amount of alcohol was found in her body, then she was clearly incapacitated and it is possible for an able-bodied person to hang an incapacitated person."

Dr Sharma also raised a question on why the most important piece of evidence (the human tissue and blood caught in Jiah's finger-nails) was not only not properly investigated, but also summarily destroyed later by the investigating team.

The Bombay High Court recently asked police to carry out further investigations on allegations made by the mother of actress Jiah Khan in a petition that the latter had been murdered and had not committed suicide.

Jiah's mother alleged that it has come to light that her daughter may have been killed and made to look as if she committed suicide. To support her argument, Rabiya annexed to the petition an independent forensic expert's report which indicated this case to be of homicidal death rather than suicide. Alleging shoddy investigations by police only to help Jiah's boyfriend Suraj Pancholi, Jiah's mother demanded a CBI probe into the case.

On June 3, Jiah was found hanging from her ceiling fan in the house. A week later, Suraj was arrested. He was released from jail on July 2 after the Bombay High Court granted him bail.