Momo Challenge: Govt issues advisory to parents, lists symptoms
www.mangaloretoday.com
August 30th, 2018: Alarmed by the recent reports of youngsters allegedly committing suicide, the government has issued an advisory against the 'Momo' challenge', an online game similar to the Blue whale that targets children, especially teenagers.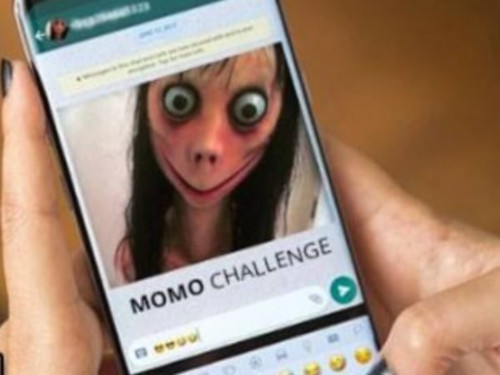 The advisory, issued by the ministry of electronics & IT comes in the wake of recent reports of two persons allegedly committing suicide in northern West Bengal.
West Bengal police recently said the challenge claimed the lives of two people, months after similar reports connected to the 'Blue whale challenge'.
The ministry has issued guidelines to parents on how to protect their children from the game and how to look for its signs and symptoms.
The advisory has also asked people to look out for signs and symptoms including 'becoming withdrawn from friends and family' and 'persistent low mood and unhappiness'. It also asked parents to check in with their children and assess if there was 'unusually secretive behavior' on their part.
The 'game' features the image of a girl with a distorted face and eyes bulging out called the "Mother Bird by Link Factory", according to reports.
Meanwhile, the Association of Heads of ICSE schools, West Bengal, has called upon all member schools to urge parents to keep a watch on their children.
The Association's West Bengal unit general secretary Nabarun Dey told PTI, they did not receive any report about the student of any school having received such message, nor had the Association been given any 'Advisory' by the CID or the police till date on the issue.
However, going by media reports "two days ago we have asked the member schools to undertake sensitisation drive among children and their parents about the danger, inherent of certain on line games like 'Momo' and 'Blue Whale'.