Mangalorean Artist Madhusudan Kumar's painting exhibition at Jehangir Art Gallery
www.mangaloretoday.com
Mumbai, April 13, 2016: Mangalorean Artist Madhusudan Kumar's solo show of paintings -''PHILHARMONY" was inaugurated by the Chairman of Jehangir Art Gallery, Mr. Adi Jehangir and Chairperson of 'Kalaghoda Association' (Festival) Mr. Maneck Davar on 11th April 2016.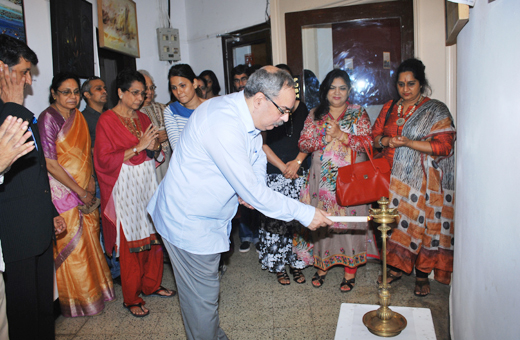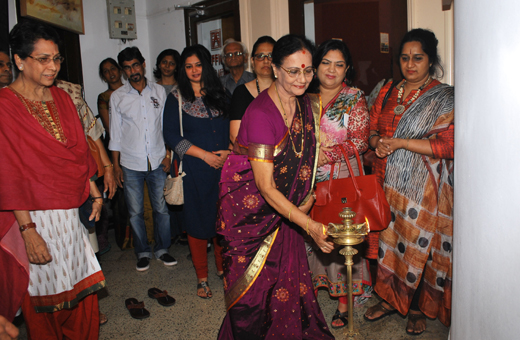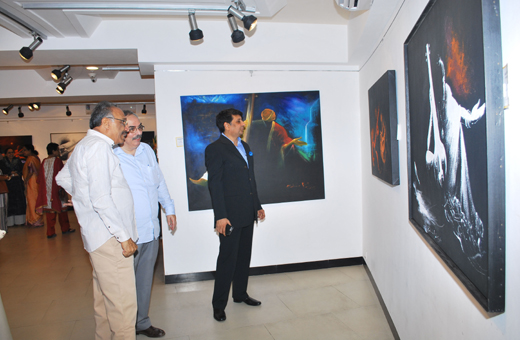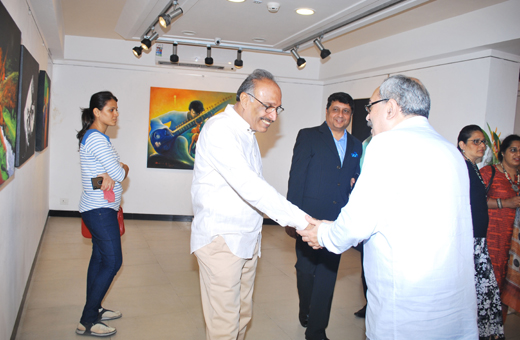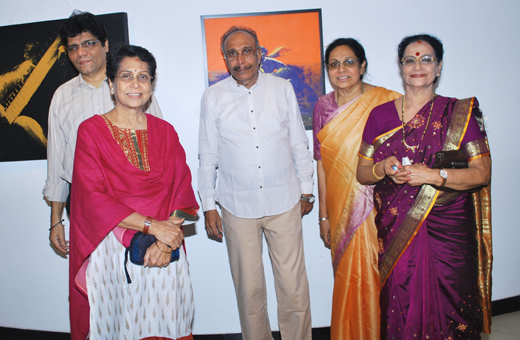 The celebrities included Theater personalities Raell Padamsee and Madhuri Bhatia, artists and sculptors , Ratan Saha, Anand Prabhudesai, Babubhai Mistry, Ami Patel, Smita Biswas, Madhumita Bhattacharya, Neeti Hegde, Surekha Shetty, Swati and Pramila Salian.

Director of Bharat Bank, Pushpalata Salian, Special Public Prosecutor, Greater Mumbai - Rohini Salian, Gallery 7 Director - Chandra Sachdev, Gallerist Sunil Chauhan, Designers Sandhya Shetty and Kaushik Shrimankar (Directors, Orios), Remu and Naaz Jhaveri (Joy Shoes, Hotel Taj Mahal & Palace), Saroj Satija, Trustee - 'Artists Centre',Tripti Ayyar, Committee member, Ace photographer P.P.Hirani, music organizers G.K. Vaze and Satish Pai, Pt.Kiran Mishra (Poet & Artist), Ghanshyam Gupta also attended the lighting the lamp ceremony.

M.Poornanath, Trustee (MEF) - 'Mangalore Art Hub' attended the opening Ceremony.

The paintings are based on Indian music- Classical,Semi-Classical and Folk music. They are in the genre of semi-figurative, surrealistic ad expressionistic idioms.

The exhibition will go on till 17th April 2016 at Jehangir Art Gallery (HIRJI JEHANGIR), Kalaghoda, Mumbai.