Love beyond boundaries: Indian Kathak Dancer changes sex to unite with Pakistani lover
Mangalore Today News Network
New Delhi, Jan 16, 2016: It would be too clichéd to write that love is beyond the restrictions of age, sex, religion and nationality. But sometimes it's important to mention this when something like this happens where a man undergoes sex change operation just to be with his lover in Pakistan.

Meera, an Indian Kathak Dancer, was earlier a male –Gaurav Sharma before she gave up her identity for the person she met on a social networking site. She bumped with her lover, Rizwan, on Facebook while exchanging the work of their field.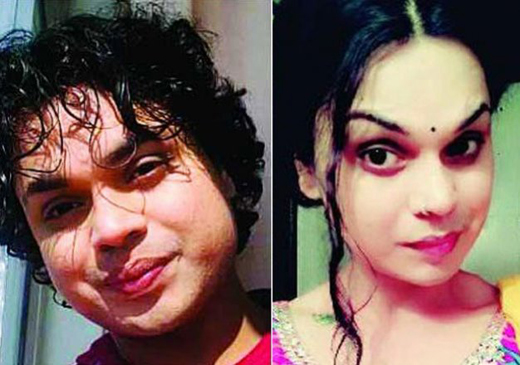 "The topic was related to Sufism which has always reasoned everything around me. He represents a Sufi school of thought too and was helping me understand the nuances for my work."

Meera, who is a trained Katahak dancer, has written books on Indian classical music and dance and Sufi poetry. Presently, she is doing research on Lucknow gharana of Kathak.

According to Meera, who has never met Rizwan in real except for the Skype chat, their relationship is a spiritual experience and not physical.

Eventually Rizwan proposed her for marriage and she accepted. Then, he volunteered for the sex change operation which changed Meera's perception towards life.

"I thought this man is willing to give up his identity and personality for me. Why can't I do it for him?"

Meera underwent three surgeries in August, September and October to be able to embrace the dream life with her lover.

Now, after completely transforming from Gaurav to Meera, she is eagerly waiting for Rizwan's arrival to India in March. It is going to be their first meeting.