For Women's Day, Air India To Fly Longest All-Women Flight
Mangalore Today News Network
Mar 07, 2016: For Women's Day this year, Air India will operate the world's longest all women-crew flight from New Delhi to San Francisco on March 6.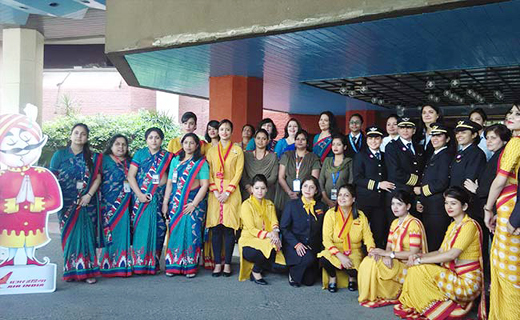 The 14,000 km journey will take a flight time of approximately 17 hours depending on wind speed - the longest non-stop flight.

A team of four pilots and 10 cabin crew will be on-board the Boeing 777-LR that departs New Delhi at 2:35 am on Sunday. The flight will leave on March 6 and return on March 8.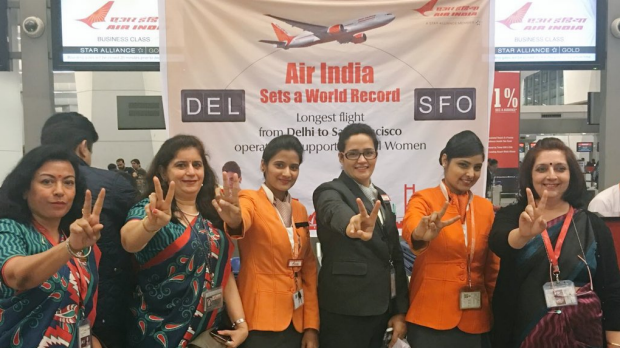 Speaking to NDTV, Captain Ramya Kirti Gupta, a First Officer said, "The flight is a symbol of women empowerment and it will encourage women to step out of their comfort zone and succeed in male dominated arenas too."

Captain Kirti, a commercial pilot since 2007, took her first gliding class at a young age of 13.

Air India celebrates International Women's Day every year by deploying all women crews on select international and domestic routes.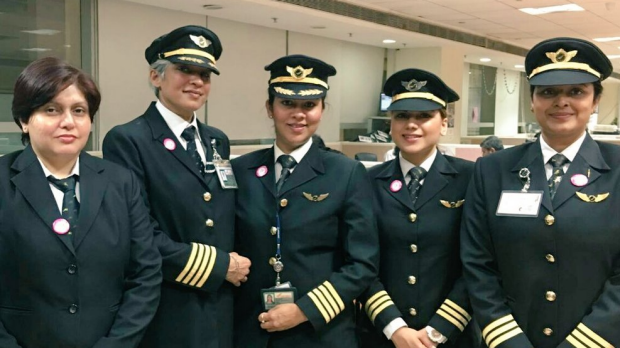 This year the entire flight operations from cockpit crew, cabin crew, check-in staff, doctor, trimmer, ground handling staff to the traffic control will be handled by women.

The journey begins with all four pilots sitting in the cockpit for the first hour and then a Commander and a First Officer taking turns to rest. The duo who take off are the ones to land and alternates during the return flight.

The national carrier has 3,765 women employees including women pilots, engineers, technicians and executives.