Abhishek Bachchan Reacts To The News Of His 'RIFT' With Wife Aishwarya Rai Bachchan
Mangalore Today News Network
Bollywood's couples never get a day's rest from shutterbugs or rumours surrounding them at various turns, this time coming in the line of fire was Abhishek Bachchan and wife Aishwarya Rai!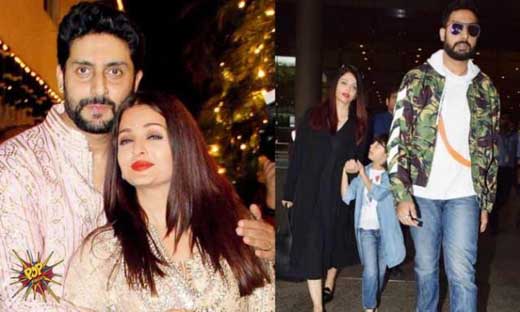 Aishwarya and her hubby dearest Abhishek might have had a number of fights within themselves, as normal as any other married couple. However, there are times when an awkward airport or red carpet looks shared in between can be read as heated and termed as rift!

The happily married couple seems to have been the target this time yet again. Both were tagged with the 'Rift' angle previously after the latter 'refused' to pose with her at the premiere of 'Sarbjit' in 2016.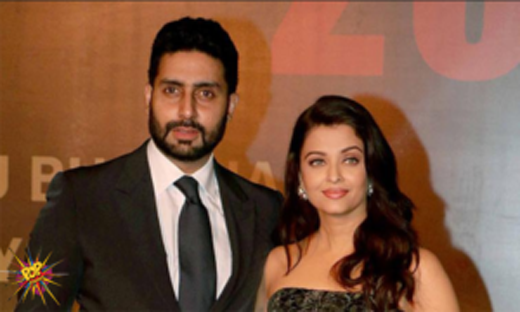 Now, again, couple's recent arrival at the Mumbai airport was another 'awkward' occurrence for the couple. When Abhishek and Aishwarya, along with Aaradhya, met in London after the former watched the football world cup in Russia with father Amitabh and the mother-duo attended a brand event and vacationed in Paris.

At their arrival back home, at the airport on Monday morning, when Abhishek a bit 'aggressively' and unsuccessfully tries to hold Aaradhya's hand, due to which the couple share a slightly 'heated' stare at each other.

Abhishek gets a bit flustered and walks a bit ahead of the duo. However, he then seems to be seeking Aaradhya's attention, who smiles at her dad and then hugs Ash even tighter. All's well at the end!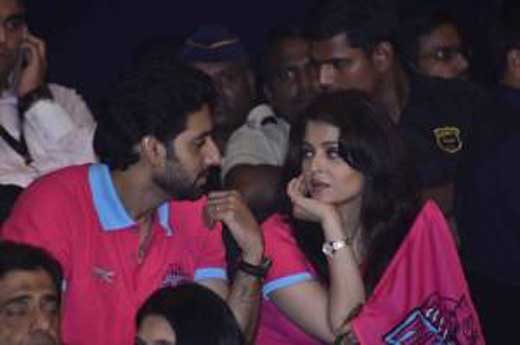 This was a very natural and normal thing that transpires within any family but a certain new portals reports made the incident huge unnecessarily. However, just like always, Abhishek Bachchan gave out the most appropriate answer to such news:


It isn't the first time that the Bachchan family has been under the line of fire. From Jaya Bachchan to Amitabh Ji or Abhishek and Aishwarya, they all seem to have a mean connection with media!
courtesy:Yahoo