5 Indians who came from nothing
www.mangaloretoday.com
Sushil Kumar
Sushil Kumar is a renowned Indian World Champion wrestler who won the gold medal in the FILA 2010 World Wrestling Championships, a silver medal in the 2012 London Olympics and a bronze medal in the 2008 Beijing Olympics. The renowned Indian wrestler hails from a lower-middle class family and his father was a DTC bus driver and his mother is a housewife. Sushil Kumar was inspired to take on wrestling by his cousin Sandeep, who eventually quit wrestling as their family could support only one wrestler. Despite the minimal funds available, poor training facilities and lack of dietary supplements, Sushil Kumar has become a world-renowned Wrestling Champion through hard work and sheer determination. Sushil Kumar is presently employed with the Indian Railways as an Assistant Commercial Manager.
Gautam Adani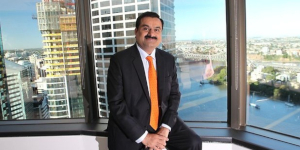 Gautam Adani is the Founder and Chairman of Adani Group with interests in industries such as coal trading, coal mining, oil & gas exploration, ports, multi-modal logistics, power generation & transmission and gas distribution. Gautam Adani's path to creating his empire, however, wasn't easy as he faced tremendous adversities early on in his life. At the age of 18, Gautam Adani had to drop out of Gujarat University while in his second year of B.Com course and begin working as a Diamond sorter in Mumbai due to financial conditions. However, the young Adani was not scummed by his early adversities and he quickly established a diamond trading business and made his first million by the age of 20. Adani continued on and in a short period of time, has managed to create one of India's well-known business houses, an $8 billion professionally managed empire.
Mahendra Singh Dhoni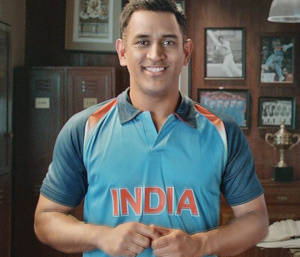 Mahendra Singh Dhoni, one of the greatest cricketers from India did not really have a huge interest in cricket from his childhood. Dhoni initially played badminton and football, at the district and club level. It was while he was playing football as a goal keeper, he was selected by his coach to play as a wicket-keeper in the local cricket club. As he started wicket-keeping regularly for the local club, he honed his cricketing skills and was regularly selected in club cricket. Dhoni hails from a lower-middle class family and his father Pan Singh was employed at the junior level at MECON. Hence to support himself and his family, Dhoni took up the job of a train ticket examiner or TTE in the Indian Railways. Dhoni worked as a Railways Ticket Examiner during the years 2000 to 2003 and was selected for the Indian Cricket Team in the year 2004. Today Mahendra Singh Dhoni is the captain of Indian Cricket Team in all three forms of the game, and his records are the best among all Indian captains to date.
Rajinikanth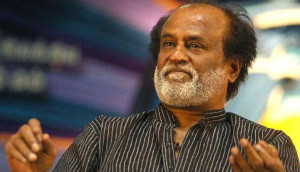 Rajinikanth, a cultural icon ,and very successful movie star was born as Shivaji Rao Gaikwad in an impoverished family. He lost his mother at the age of five and grew up with four siblings, while his father worked as a police constable. On completing his school education, Rajinikanth continued to perform various blue collar jobs in the cities of Bangalore and Madras, including that of a coolie, carpenter and bus conductor. While working as a bus conductor, he came across an advertisement offering acting classes and enrolled in it with his friend's financial support. During his course in acting, he was noticed by Tamil film director K. Balachander and the rest is history.
Dhirubhai Ambani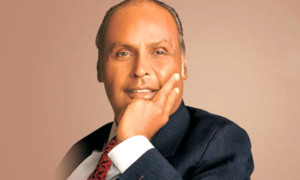 Dhirubhai Ambani, the first Indian to Entrepreneur to feature his Company on the Forbes 500 list was born Dhirajlal Hirachand Ambani in a middle**-**class family. His father was a school teacher and Ambani moved to Yemen at the age of 16, and worked there as a gas-station attendant and as a clerk in an oil company. He returned to India in 1958 with Rs 50,000 and set up a textile trading company, which is now one of the largest business houses in India with an interest in many different sectors.