Time to scrap Section 153A and 295A of IPC
Mangalore Today News Network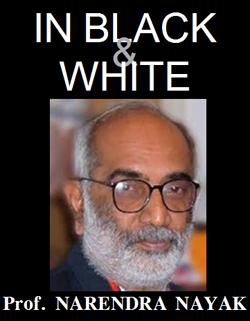 Mangalore, Feb 25, 2014: These much maligned sections of the IPC(153A and 295A) have no place in any civilized society. They suppress the freedom of expression under the guise of public order and hurting religious sentiments. Even scholarly works analyzing folklore or religious texts have been banned under these sections. The latest casualty of this has been Dr.Wendy Doniger's book on Hindu myths and her interpretation of them. While I do not claim to have read the book, I firmly state that whatever the contents may be or not be, the best judge of a book is its reader. If the book is not interesting it will not find any readers and if is readers who will purchase it and debate. The contrary view also could be published.

It is not for the first time that books are being banned in India or elsewhere in the world. Threats to freedom of expression have been existing from time immemorial including witch hunting, burning at the stake and the notorious inquisitions, burning of libraries and so on. The classic case in modern recorded history has been the banning of the book of D.H.Lawrence - Lady Chatterly's Lover. Its ban though allegedly was for erotic content was actually for the theme- the tryst between a Lord's consort and a commoner! At that time there had been a lot of erotic literature going around which nobody took the trouble to ban! So, the actual reason for the ban was not obscenity but the offence caused by the very suggestion though fictional of a sexual liaison between an aristocratic lady and a commoner! Later on have come the bans and fatwas on people like Rashdi, Tasleema, movies, paintings and what have you! In fact, one of the members of Federation of Indian Rationalist Associations, Krantikar had to spend nearly a year in judicial custody for having translated into Telugu writings of Tasleema which had been on the internet since decades and published them in a book form. The well known case of Sanal Edamaruku who has been in self imposed exile since cases under section 295 A had been slapped upon him for stating that the water dripping from a cement cross was coming from a sewer line. Closer home, there was this case foisted on Hulikal Nataraj in Madikeri in which he was charged under section 295 A for stating that the so called miracle of 'makara vilakku' at Sabari Malai in Kerala had no divine origin. In fact this famous 'miracle' has been exposed nearly three decades ago by the Kerala Yuktivadi Sangham and made no difference to the police who had booked the case under pressure or inducement from some vested interests. The case was challenged in the High Court which passed strictures against the police and the home secretary of Karnataka had the humiliation of personally appearing in court and tendering an apology. It is strange indeed that the state which should have helped a citizen by providing support to investigate any paranormal phenomenon under article 51 ah of the constitution which states that it is the duty of every citizen to develop scientific temper did in fact the opposite! Again, in the case of another author called Yogesh Master who interpreted Hindu mythology in his own way was awarded with banning of his book and the govt. yielding under so called 'public pressure'!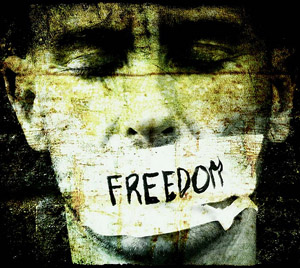 It is not that this is exclusive to Hinduism. The fundamentalists of all the major religions are falling over each other in the competition to come down on anyone who does anything remotely 'offending' their so called 'religious sentiments'. This has been now a worldwide phenomenon, whether it be the destruction of the world heritage site of Bamiyan Buddhas at Afghanistan to stoning to death of a teenager for joining face book! Coming to face book an innocuous comment of a teenager about the death of the Shiv Sena Supremo Bal Thackeray causing total shut down of Mumbai led to her arrest and vandalisation of the premises, again by people whose 'religious sentiments' were 'hurt'. It has become a world where religious sentiments are 'hurt' at the drop of a hat, cap, topi or any other thing for that matter.

Coming to the latest that led me to write this, the capitulation of a reputed publisher one of the largest book publishers in world to the whims and fancies of an organization called as Shiksha Bachao Andolan who had filed a case in 2011 against their publication of a book published in 2009 titled-The Hindus- an alternative history by Wendy Doniger, a respected scholar on Hindu mythology and Sanskrit. The case had been filed under section 295 A of the IPC for hurting religious sentiments and a compromise was reached in which all copies of the book would be recalled and pulped. While the publishers claim that they stand by the freedom of expression, they have also added a rider that it would be very difficult to hold on to this in light of section 295 A of the IPC.

The sections 153 and its subsections pertain to causing riots and provocations for them could be anything! While section 295 which pertains to damage of property can be said to be alright 295 A which deals with hurting 'religious sentiments' could be applied to almost anything- including any open declaration of being an atheist- religious groups could always claim that it hurts their sentiments since they do believe in the existence of a supernatural entity!

It is time that the ruling dispensation or the next one that would come to power take a good look at all the irrelevant laws that have no place in any civilized society and scrap them. It is also very strange that a reputed publisher like Penguin which claims to stand by their authors capitulated before a fringe outfit and did not even take the trouble of going on appeal before coming to a so called a compromise- which appears as one on values.
---
Prof. Narendra Nayak is a consumer activist and a rationalist. This is a regular column and we invite readers' response. The writer can be reached at: narenyen@gmail.com
---