Street Vendors Act - A boon and a bane
Mangalore Today News Network
Mangaluru, Nov 1, 2014: Street vendors who are a ubiquitous sight in Mangalore, are often in news. They can be spotted either with a basket full of goods or a push cart with saleable commodities before them. They sell everything right from food to electronic appliances and do make brisk business on some busiest streets of Mangalore as is evident from people thronging them with the impression that they sell their products be it vegetables, fruits, garments or just anything, for reasonable prices. And what's more, the customers can bargain, which many think is an added advantage of buying from a street vendor.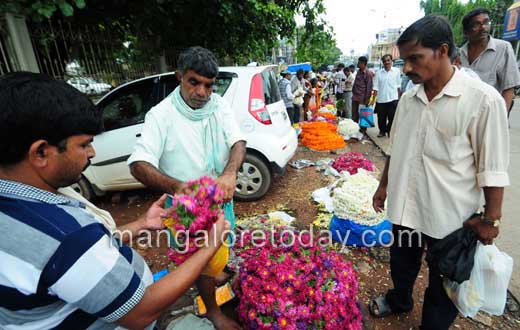 It's true that these street vendors brave the rain and the scorching sun to make a living.But, their business on the pavement and footpaths obstructing pedestrian traffic is certainly unlawful and it is owing to this reason that they are at the mercy of the police and local administration without any entitlement to social security and a free environment for carrying out their business.

Under the garb of law enforcement, there have been instances abound of street vendors being harassed; being evicted without fair warning; having their goods being confiscated without due process. To avoid harassment street vendors are often left with no choice but to part with portions of their earnings so as to bribe authorities.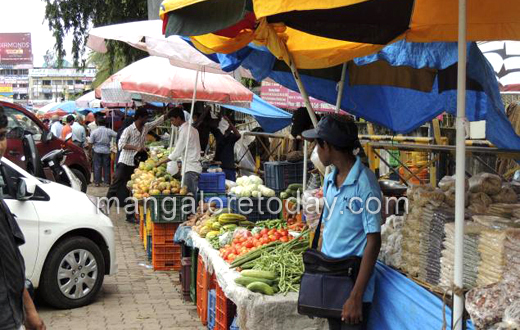 As far as Mangalore is concerned, the general grouse is that the street vendors who occupy footpaths in some prime locations including State Bank area, Central Market, near Ladygoshcen Hospital etc, too have always been at the receiving end. Time and again the MCC has embarked upon eviction drives despite opposition leading to skirmishes between hawkers and the authorities. There have also been occasions when street vendors fled with bundles of vegetables well before the arrival of authorities.The MCC always faced the ire of street vendors that it has not made any attempt to rehabilitate them before resorting to eviction.

A few years ago, during the tenure of Praveen of the Congress as Mayor, the MCC had even launched the Civic Tiger, a red lorry meant to go on continuous rounds and evict the street vendors who are illegally selling their goods. However, this move invited a lot of criticism and triggered protests forcing the MCC to withdraw the Civic Tiger.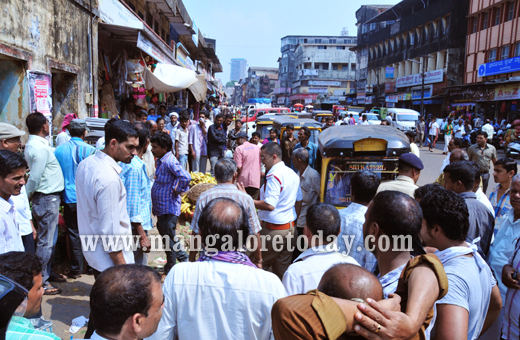 Though it is undeniable that street vending has many a time proved to be a menace, the Street Vendors (Protection of Livelihood and Regulation of Street Vending) Act 2014 has now come as a new tool at the hands of the street vendors and the organisations supporting them in fighting against eviction.

The proposed Act makes it mandatory for civic bodies to create town vending committees comprising at least 40 per cent street vendors, which will take the responsibility for identifying the vending zones.

The Act makes it mandatory for the administration to survey existing vendors, issue licences and set up hawking zones where hawkers and customers already congregate. Moreover, The Act also forbids evictions until this system is in place and is certainly a boon to the vendors.

But, can we expect hawking zones anywhere in the near future to rehabilitate the street vendors in a city like Mangalore? Already, we have several instances of unsuccessful eviction drives and protests too. In January, a tense situation prevailed at Central Market when a clash erupted between street vendors and local shop owners after a protest staged by the latter was interrupted by the street vendors. Later in February, several traders of the Central Market tried to forcibly evacuate hundreds of street vendors, who have illegally occupied the pavements and the roads alongside the market.

Despite the protest, the fact is that street vendors still rule the place outside the Central Market as is the case of other places. The Street Vendors Act, many feel would also encourage more street vendors to occupy prime locations further creating hurdles, unless and until the authorities act fast and set up hawking zones.

If that is not the case, the city will be filled with street vendors who will rule the market, pose a perennial problem to free movement of pedestrians as well as vehicles and also prove a great nuisance to shop keepers who legally carry out business after paying taxes.