KUNDAPURA & A HUMANE PERSONALITY
Mangalore Today News Network
By I. J. Saldanha Shet
Mangalore, Nov 23, 2013: In this part of the western coast of India Kundapura, Udupi and Mangalore are well known coastal cities as they are seen today. The name Kundapura is related to the Kundeshvara temple and it's deity, built by Kundavarma in the vicinity of the Panchagangavalli river, flowing through Kundapura and Gungulli. The name 'Kunda' comes from the abundance of fragrant jasmine grown in the area. Kunda also means 'pillar' in the Tulu Language, and refers to the traditional method of constructing houses using pillars. Kunda indicates 'a raised place'. Kundapura was referred as 'town of the sun' in ancient folk lore. Surrounded by water on three sides only leaving the south side as main land mass, well connected by road to other parts of the country . Kundapura is now also connected by Konkan Railway which runs through to Mumbai, Mangalore and onwards, the railway station is about 4 km from city. The nearest air port is Mangalore situated around 100 km away - connecting internationally.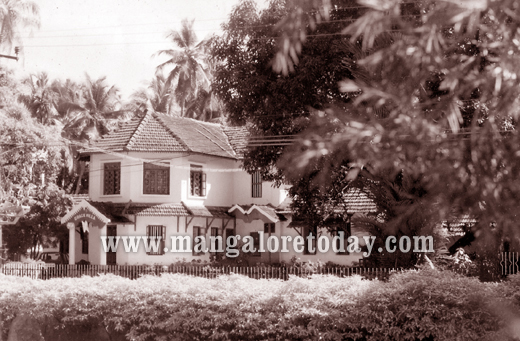 Kundapura historically is home of a beautiful form of Kannada - Kundakannada. This form is still alive loved and preserved. Also found in this area are Konkani and Tulu. The Goud Saraswat Brahmins who fled Goa during the Portuguese rule in 16th Century by Boat, settled in Basrur, Kundapura and surrounding villages. The History of Kundapura was the principal port of the Rajas of Baindoor who came to prominence after the decline of the Vijayanagara power. The Portuguese settled here in the later part of 16th century and built a fort. A well-built structure constructed by Hyder Ali commands the entrance to the river. After the fall of Tipu Sultan at Srirangapatna in 1799, the area was taken over by the British including Mangalore to the South. Kundapura is a coastal town in Udupi district 36.Km away from Udupi. The main occupation of the people here is fishing, one source of income is from coconut cultivation. The town is surrounded by famous pilgrim centers like Kollur Mookambike, Hattiyangadi, Anegudde, etc.. The region has five rivers namely Souparnika River, Varahi River, Kedaka River, Chakra River, and Kubja River merging in to the azure Arabian sea.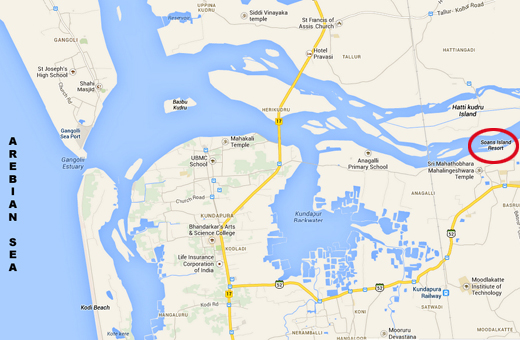 Kundapura is one place in coastal Karnataka having most river islands with road connectivity. Some of the Islands are: Uppina Kudru, Kannada Kudru, Hatti Kudru, Heri Kudru, Kamasthar Kudru, Babbu Kudru, Karu Kudru and others located close to Maravanthe. Babbu Kudru a river island which is uninhabited, beautiful vergin natural scenery can be seen in these places. In Basrur there are many Kudrus too and one Amgol Kudru, has been turned into a premium holiday island resort and renamed 'Soans Island'. Kundapura also famous for tasty fish called Kane(Lady Fish), also called Kundapura Kane. The recipes for Kori Thalna (Chicken curry) from Kundapura, a famous recipe of Kundapura chicken. The Kundapura ethos is unique.

The mosaic of religion here has been broad and indigenous. A form of Christianity came to this region, Basel Evangelical Mission ( BEM) which grew in Switzerland, arrived in Mangalore and Calicut in 1834. They are credited with starting larger and practical educational institutions than those favoured by the rulers of the time. The dual objectives of the Basel Mission Society (BMS) pioneers was to introduce Christianity to those desiring without compulsions whatsoever and provide them with a basic education which could develop their lives. The desire to have a Church between Honavara (65 miles North) and Udupi (25 Miles South) had long been felt by the Elders of the Mission, a suitable site was acquired about 2-3 miles between Kundapura and the town of Basrur, thus the church founded would be at the centre of the larger area referred to as Kundapura. This group is now generally known as 'Church of South India' (CSI).

In the early twentieth century in South Kanara, a major district of British ruled Madras Presidency, this Christian group was flourishing. Details of the history are recorded in 'Annual Reports of Basel Mission' prepared in German and translated into Kannada and English from years 1841 to 1914. These are found well preserved in the Archives of Karnataka Theological College (KTC), Balmatta, Mangalore. The evident aim of the Christian Missionaries was salvation, progress, development, harmony, peace, concern and affection for the neighbour........the good of all people.

THE KUNDAPURA SOANS LEGACY: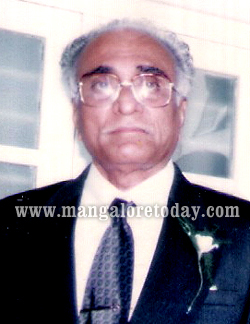 In 1930, a prominent Basel Mission Christian Theodore Soans (see Box) established at the confluence of the five rivers 'Prabhakara Tile Factory' it became a prime industry of Kundapura and the flagship of the Soans family of Kundapura. Nineteen Thirty Three AD, Monday September 4, was born SOLOMON SAMUEL SOANS, second child, a son to Theodore Soans and Wilhelmina nee' Tholar. Featured here is this serene, simple, humble human his ancestors and descendants. In his eighty years of a noble life he contributed to the development around Kundapura and came to be known as an affectionate personality Serene...Simple...Silent.

Solomon Samuel Soans has a special love for education, sports and culture which prompted generosity, inspired by his ascendants. He has in particular given attention to the marginalized of the area to make them self reliant. He is well known here as 'Samanna' supporting the vitality and importance of home grown education. He has sent all his four children to local Schools and Colleges and only for higher education they have gone outside Kundapura. Indigenous culture has been the hallmark of this family, even though exclusive privileges are well within their reach. 'Money is the root of all evil' is a known fact, but here is one concrete example that points to the contrary. The down to earth simple affection has played a pioneering role that should be emulated by right thinking people. Though this generation was born and brought up in the British rule, their real out look 'mannina makkalu' (Children-of-the-soil). A brief anthology views of responsible senior citizens, associates of over half a century of the extraordinary 'Samanna':
The Pioneers of the Tile industry in and around Kundapura, as we have seen are Theodore Soans and his son Solomon samuel. B M Sukumar Shetty, records his views on "Solomon Soans : "Samanna, can be named a worthy Industrialist as the fruit of a 'Tappas' or sacrifice, an unparallelled achievement. The successful legendary journey of the tile industry in Kundapura commenced with the Soans' Tile Factory. Solomon and his father have the singular reputation of personally leading the production in all aspects for their success. Both father and son mastered the tile industry and the innovations they created and implemented successfully were many. Samanna's ability to assess the quality of the clay just by holding in between his fingers is legendary. This unmatched ability has resulted in the best quality of Tiles name and fame".

An educationist Prof. A P Mithyanthaya. Ex Principal. Dr. B.B Hegde College, a close and long time associate: "There is one person in Kundapur who has drawn consistent attention by his support to Sports, Yakshagana, Literature, Music, Arts, Drama, Health and the poor and needy. His simplicity and humility is amazing. He is the one and only, "Rotarian (Paul Harris Fellow) 'PHF' SOLOMON SAMUEL SOANS". His principle is to shun publicity and honours. He stays away from the media, mike, photos, garlands etc..and he never rests till he finishes the work he takes up. Though he stays away from honours and felicitation 'Sanmaanas', people respect him for his true worth. His humane, genuine and simple life, less talking more walking. 'Service discourages pride, pride discouraged uplifts the soul. Soul uplifted invites the Supreme presence, Supreme presence accords salvation - that is MOKSHA'."

K G Naik of the Kharvi community: "Sri Solomon has always been a lover of sports, took part and encouraged Tennis, Cricket, Badminton, Volleyball, Kabaddi and so on. He was also a champion of education who desired that the youth of India must attain education and prosperity. I recall no less a person than Dharmadhikari Sri Veerendra Hegadde praising Sri Soans for his global views. He has done a great amount of good to this area without expecting any returns. He actively supported many sports and avoided politics astutely. He always supported the young who could achieve and help others. Sri Pejavara Swamy too had honoured Solomon Soans for his contributions. This School at Kodi has taken root and grown due to the goodness of the Soans family. If there is one credible person who should get many an award it is the one and only Samanna."

Radhakrishna Adiga, a close life long family associate, particularly states the coming into being of the 'Nehru Sport Pavilion' in Kundapura in the early 1960s: With the support of KSC and the group of engineers working on the highway who used to regularly participate in games. The permission for use of the land was not forthcoming and on the advise of MLA K.S.Shetty the name of 'Pandit Jawarharlal Nehru' was given as it would secure the progress of the Pavilion. People donated but the one who provided the true leadership was Solomon Soans. Apart from his supervising the works at which he was a master, material too was supplied by him and when there was a need for funds he has given from his own pocket, the amount is undisclosed but it would have been a big amount. He continued to be its President from its inception to 2007. Solomon and MLA K Sanjeeva Shetty are the two persons because of whom 'Nehru Sports Pavilion' exists in Kundapura."
Arady Narayana Shenoy a close School friend from the 1940's gushes : "For the last 26 years I am a member of Rotary International, an office bearer, while Solomon Soans was treasurer and headed various committees, he has been leading as a 'GSR -Governor's Representative'. Samanna's initiative to conduct medical camps under the banner of 'Rotary Club Kundapura' has borne much fruit for the needy of this area and gratitude has been generous. Particularly the "Eye Operation Camps". Samanna's yeoman service for 53 years is unsurpassed and deserves many an award, but he cares least for awards. Even in his day to day life he has adopted Rotary Principles in a special way. He is a rare person whose thought and actions are guileless. Rotary International has awarded a felicitation to Solomon Soans on completion of 53 years of silent service and it is reproduced here." He has contributed generously to the founding of Bhandarkar's College and local sports clubs in his mission to encourage education and sports. He is a unique local industrialist owning 'Prabhakara Tile Works' and other business for many decades now enabling hundreds of people of this area to realize their dreams, grow in life and move forward into the modern world. My only desire is to maintain this closeness which is now part of our life and I wish to see Samanna, his family and descendants always happy and blessed."

"Allow me to share some of the past connections, that Samanna and our old group of Kundapura friends happily recall on the rare occasions that we cordially get together. Simple remembrances of our times - like 'Golisoda' and 'Gaslights' (petromax) for special occasions. Old restaurants in Kundapura were Nayak Restaurant, Narasimhayya's Restaurant, and Krishna Bhavana - for Vegetarian fare. Mohiuddin Saheb's 'Hotel Mubarak', famous for Biryani and Ghee Rice with white Koorma - for Non-veg. Printers : Mahalakshmi Printing Press, Laxminarayana Press and later Ajantha Printers. Bus Companies: CPC, Hanuman and Shankar vittal. Ferry contractor : from Kundapura to Gangolli was Hassen Saheb - he operated the Boat service. Lawyers : Mr. Venkappa Shetty, Mr. Ural and Mr. Parameshwarayya, Mr.Yedthere Manjayya Shetty (ex MLA), Mr.Kolkebail Shanjeeva Shetty (ex MLA). Toddy Contractor Mr. Manja Poojari. Marchents: Mr. Katil, Mr.Dasarabettu Venkappa Shetty, and Mr.Dasarabettu Saddiyanna Shetty, Cloth Merchants : Mr. Joseph Anchan Mr.Cyril Fernandez, Mr. Nailady Shivaram Shetty. Rice Mills: Soans and Nailady Sheenappa Shetty. Many such things were fascinating from our boyhood days and bear a sentimental value that only nice people from our age recollect."

A brief synopsis in English of the Kannada article from 'Udayavani' Dated: August 5, 1973. Titled "Solomon Soans", written By Vishu Kumar.
One fine day the correspondent chanced to meet Solomon Soans on his farm in Shettrakatte, on the out skirts of Kundapura interviewed and wrote: Solomon Soans is a person simple and of balanced stature. His profound admiration and interest in all matters of social well being is his forte. The forest like land was 13 acres which he had bought through 'Dharakastu' over nearly 5 years. He said he cleared and leveled the land, fenced it and planted coconut in 10 acres and in the others different fruits. There was just one open well, a pump and water tank, wild animals and tigers used to frequent this spot.

The writer of the 'Udyavani' feature about Solomon Soans says, " I have come here to Shetrakatte, after speaking to a few people and I am aware about Mr Solomon Soans, but he never mentioned about his many contributions to Kundapura and it's people. So let me mention a couple of examples here. This gentle man is not 'self centered' he is straight forward but never speaks about his social service for the poor, it is kept to him self. He never associates with politics. He reaches out to help Schools, orphanages and good causes. He takes care like a parent of Kodi School and the education and midday meal for the poor children of the backward people. He still greatly admires his Science teacher Mr Karanth. Solomon is the founder of 'Nehru Sports Pavilion' Kundapura. He not only encourages sports and games but also takes active part in organizing and playing too. Solomon Soans is the Patron of Kundapura 'Kala Mandir', the CSI Mission Church and much more....May his helpful hands unseen further extend in the future ......".

"KODI SOANS SCHOOL's CENTENARY"- Udayavani. February 02,2009, in brief : Amidst beautiful nature and a gathering of environmental wonders - Kodi Higher primary School is celebrating its century. This is a School serving the marginalized who just a century ago realised the value of education.

In 1907 classes were under the trees at the Hindu Math and the Basel Mission was keen to help and they motivated the elders of the village and with support from Gujadi Santappa Naik, Kodi Padmanabha Kini, Ganapathi Kini a shed was raised by Kodiya Marlapujari. In 1908 the School was started with permissions and grant from government. Basel Mission appointed Obaid Kunder as the Headmaster assisted by Anant Kamath. There was some progress but in 1952 the Basel Education Mission could not further support the School and approached the local Philanthropist of the times Theodore Soans who took the initiative to care for the School. He acquired a piece of land and in 1960 the School got a new building and it was renamed "Soans Pre-Primary School". At present the School is supported by Theodore Soans' son Solomon Soans and it is a Higher Primary School and lights up the backward village. The Century celebration (1908-2009) is amidst much joy to be on February 27 & 28, 2009. Cultural programmes, competitions and so on are organised and the students, staff and parents pour out their gratitude to Solomon Soans and his family.

Note: The original copies of these two 'Udayavani' articles are available with 'Mangalore Today'.


PERSONAL LIFE: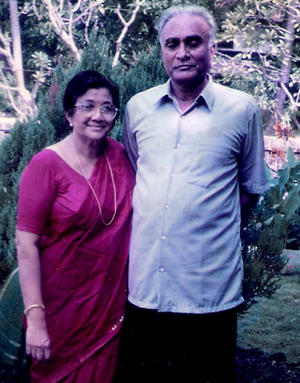 Solomon Soans of Kundapur was born on September 4, 1933, his early life was around the his father's Prabakara Tile Works (PTW) at picturesque Kundapura. He studied in Udupi, Board High School Kundapura and St Aloysius College Mangalore. His father acquired a house in the heart of Kundapura, renovated it and named it 'Grace Villa' - it is still very prominent like an English castle and has provided shelter to many. Samanna married Rathnamale nee' Soans on December 28, 1959. She is the daughter of the famous Alfred Soans who founded 'Soans Farms' of Moodabidri now run by her illustrious brothers Dr L C Soans and Irwin Soans. Solomon and Rathnamale have four children who have established families of their own and are them selves leaders in their field of choice. The four children - the eldest daughter Krupa lives with her industrialist husband Alan Daniels in Gujarat. Then comes son, Dr Santosh Soans a renowned pediatrician and professor at A J Institute of Medical Sciences who lives with his family in Mangalore. The next is son, Ullas Soans who is a senior technocrat in the USA and has been living in Denver Colorado for several years. The youngest son Vishwas Soans now is the main stay of the Soans endeavours in Kundapura and shares his parents home.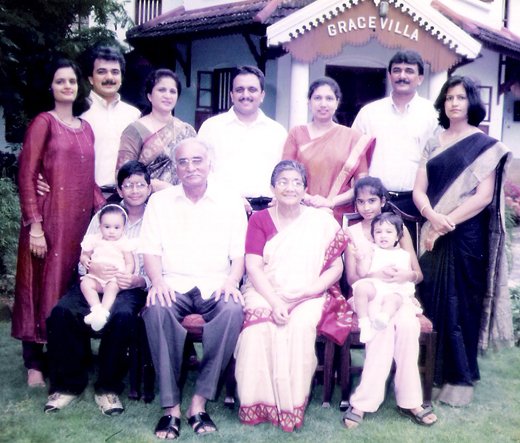 Solomon Soans Family

Apart from the Tile manufacturing businesses they also have leading roles in Hotel industry and Holiday resorts in and around Kundapura and Basrur. Soans Island, is a prime Island Resort with the best possible natural water based holiday getaway, situated in the well known environs off Basrur. Solomon and Rathnamale have five Grand Children Nihal, Nikita, Rachel, Abisha and Aditya all developing in the Soans heritage. Relatives and friends are based in many parts of India and the world but their first love is their home soil Canara.

Interestingly, 'Samanna' looks into the past a gift of the great and a means to keep memory alive, and reminiscences: The world to day, is rapidly moving on and we here in Kundapura are no exception. Before trucks were used, goods and produce used to go by bullock cart, taking 3 to 4 days to reach Shimoga, now by truck it is just 3 to 4 hours. The roads were mud roads and water used to be sprinkled to reduce the flying red dust; now 'damar' (granite and tar) or blocks or concrete. The present Shastry road junction was a forest and called 'Naribana' (Nari is Fox, bana is hole). Roads used to be lit by kerosene lamp on poles and lighted every evening, now it is all bright electric lamps. There were 'Runners' for the post to take it to interior villages from Kundapur post office, now every thing goes by fast vehicles, there are couriers and air planes are in use and computers. Before the buses came prior to 1950 and even for some time later, there used to be horse carriages (Goda Gadi) that were unique to these parts and used to take people between Kumta and Udupi. It seems Muslims from Hyderabad used to bring horses (from Arab lands) and trade in Mangalore to be used for carriages and government; the area these traders used to live in is now called 'Kudroli' (from 'Kudhere-halli'). Cars were rarely seen, my father in 1951 had a 'Morris Minor' a small British car a bit like the Volkswagen 'Beetle' and later came the famous India built 'Ambassador', in 1959 Land Master. We had several lorries/trucks since 1943, that moved up in model through the years, also modern machinery in the tile factory, now a lot of modernization can be seen. At present the modern cars and buses are beyond all imagination! The 'Telegram', which has just been phased out in July 2013, had a very important role to play in emergencies happy and sad. Mobile phones, email, computers and a great many such things have transformed life and enabled the ordinary man also to have a better life in one way or another. Our own 'Sampradaya and Samskriti' (Tradition and Culture) should never be forgotten. May the past and nature never be forgotten and lost. "Grant that I may not so much seek to be consoled as to console; To be understood as to understand; To be loved as to love; For it is in giving that we receive".


Solomon Samuel Soans our protagonist has noteworthy facts about his father and ancestors and their contributions to a greater Kundapura region:
My dear father Theodore, was born Nov 6, 1889 to Vakhil (lawyer) Solomon and Johanna Soans. Solomon Soans (Sr)a lawyer in Udupi. He then worked in the law Courts at Udupi, for a short time. Then he went to Manjeri where his sister and her husband had a flourishing transportation business. He worked there for few years and studied further in Govt. Commercial College at Calicut. Then he went to Bangalore, in 1921 he joined the sales department of 'Continental Tyres' which was part of South India Motor Company then. Later in 1927, he left Continental Tyres to join Dunlop. He lived in Bangalore, Madras (Chennai) and Calicut (Kozhikode). As Regional Manager, his territory was most of South India (British-Madras Presidency), including French territories of Pondicherry and Mahe, as well as Ceylon—now Sri Lanka. On Dec 28, 1927, he married Wilhelmina Tholar. At that time he was based in Madras, it was then that the idea of starting a tile factory took root.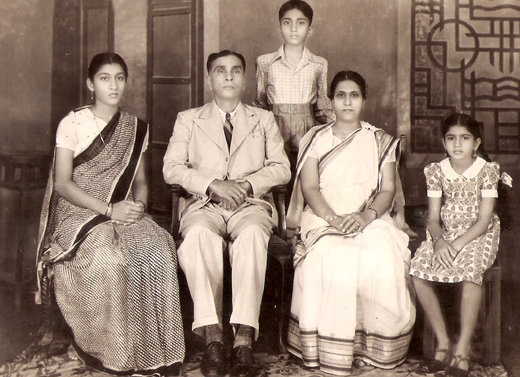 His mother in Law, Krupa Tholar's brother, Alexis Furtado, was working in one of the tile factories of Basel Mission. With his help Theodore, was able to get the necessary information, technology and know-how to start a tile factory. To this end he took early retirement from Dunlop India.

In 1930 he started the Prabhakara Tile works (PTW) and Saw Mill later at Kundapura. Other than being a business man, he had a role in the civic affairs too at Kundapura. During world war II, he was on the District War Committee as a representative of the merchants, a prestigious matter. His old files also tell he had a regular correspondence with the Basel Missionaries who had served in the region. His participation in the Independence movement and in celebrating national days is well known. He took over and expanded and managed a school as well and in early 1960s put the school in my care.
My dear father used to go to the factory till he was past 80 years. Though he did not take active part in the day to day affairs of the factory, he never missed his daily visit to factory. His health deteriorated with age, finally he passed away at Manipal Hospital on May 16,1975. His contribution to the development and welfare is on record in the region since 1930 and remembered always.