Islam & Ramadan Fasting
Mangalore Today News Network
Mangalore, June 28, 2014: The month of grace and fasting, referred as 'Ramadan' is dawning for all the Islamic world. The followers of Islam in Kanara and Mangalore city too join in world wide Joy and grac. 'Mangalore Today' as it does every Ramadan rejoices with it's Muslim readers and wishes them the fruits and abundant Blessings of the 'Supreme Almighty' during this special month of fasting and brings out the sentiments of 'RAMADAN MUBARAK'.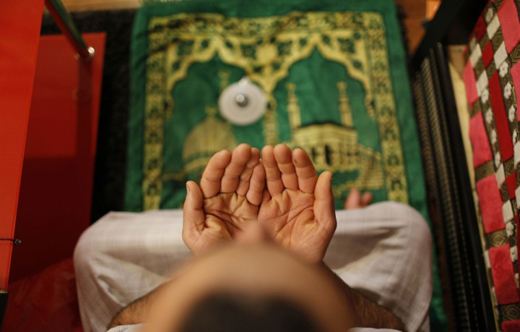 Historically, the Kanara coastal belt along the shores of the Arabian Sea which brought Islam and the teachings of the Prophet Mohammad (pbuh) through the Qur'an to this region centuries ago. The followers of Islam are accepted as part of the rich contributors of this land and have the highest respect attached to them which has made them an integral part of this beloved nation to many followers of religions and given the equal fundamental rights. Islam is a faith found far and wide and the second largest religious group in India. Let us on this great occasion take a general look on Ramadan that is in the air.


In the Qur'an God is introduced as the Unique Creator of the Universe and also the Benevolent Supreme Almighty who constantly watches a human life, records each every minute action of each and every human being and reward for each of them as per merit or punishment for evil is inescapable. Says Qur'an 23:115 "Do you think We created you for nothing and that you will not return to Us?" This weighty question has enough of evidence of the value that Islam lays on each and every human who is accounted for in a humanly unimaginable micro level.

Holy Month of Ramadan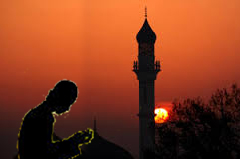 It was during this month that the grand process of revelation of Qur'an was commenced. Ramadan is the ninth month in the Arabic, Islamic, Lunar calendar. It is not by chance that its followers were ordained to fast every year during the same month, in fact it is as all of human affairs are manifested by Almighty a perfect design. There is an unseen equation between Ramadan, Qur'an and fasting. Those who look at Qur'an as just a tome of preachings and rituals could fail to grasp this and might find it enigmatic. Those who have studied Qur'an, know it as a book that offers a practical realistic worldview. Qur'an looks at human life not as an accident nor as a reward or punishment but it proclaims human life as an opportunity offered to humans to prove their worth. Qur'an basically prescribes two paths to its followers in order to turn them to the creator and so enable them to follow the code of conduct. 'Salah' or congregational (group) prayers, daily five times through the year, is the primary path, fasting during all the days of the month of Ramadan is another path. Fasting is not just abstaining from eating and drinking. Prophet Muhammad (phuh) once said: "Allah does not need a person to give up eating and drinking, if his fast does not prevent him from telling lies and acting upon them."

Ramadan is a month, whose beginning is mercy, whose middle is forgiveness and whose end is freedom, according to the Hadith of the Prophet. Consider the inherent logical sequence… We cannot be exempt from fire without first being forgiven. And to be forgiven, we must be graced by Allah's mercy.

Qur'an prescribes a comprehensive code of conduct, a code of ethics and standards or a code of Dos and Donts to the individual and to the society. It is generally a simple and rational code that covers the entire course of human life. But, to strictly follow any code throughout one's life time is humanly impossible. That requires sustained and rigorous motive, practice and training. When a prescribed code is compatible with ones inner logic and action along with one's own inner self, an average flesh and blood human can not deviate from the code. The challenge is tested by fire when the need of a code runs into conflict with the immediate pleasures and benefits, demands of the society or dictates of one's inner self. To say a total 'No' to the self when it dictates something prohibited in the code is the toughest of tasks. Qur'an strongly refutes the idea that there is no definite purpose behind a human existence.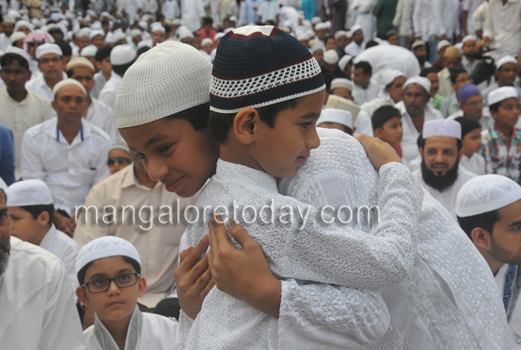 Eid ul-Fitr or Eid:
Reasonably the most joyous days in the Islamic calendar, Eid al-Fitr, also known as Eid ul-Fitr or Eid, is a celebration that marks the end of Ramadan. It is celebrated on the first day of Shawwal, the 10th month of the Islamic lunar calendar. Traditionally, the observance begins with the sighting of the new moon. While many will wait to see the moon or an announcement from Mecca. According to a hadith attributed to Anas ibn Malik, a companion of the Prophet Muhammad (pbuh), the two festivals of Eid al-Fitr and Eid al-Adha were instituted by the Prophet after his journey from Mecca to Medinah. The first Eid al-Fitr was celebrated in 624 CE by the Prophet Muhammad (pbuh) and his companions. May this Eid be a blessed one for all humanity.
EXHORTATIONS TO A GOOD MUSLIM:
* One must, under all circumstances, remain absolutely loyal to his Creator and all his other loyalties should be subject to this exclusive loyalty to his Lord.

* Prophet Muhammad (pbuh) has demonstrated the exalted standard in human character. Every person claiming allegiance to Qur'an is expected to emulate that character.

* One should strictly attend to his religious duties such as Salah 5 times a day at prescribed times, pay Zakath annually and perform Hajj once in a lifetime. (The last two are incumbent only upon the capable).

* One should always enjoin virtues to his fellow beings and should forbid them from doing every evil act.

* Never pay or receive interest. Never pay or receive bribe.

* Always be kind to your parents, relatives, orphans and wayfarers and share your possessions with them.

* Always speak the truth and adhere to truth under all circumstances. Avoid using deceitful and ostentatious words and language in communication.

* Always be honest and never commit any act of stealth or deceit.

* Always remain trustworthy and never commit breach of trust.

* When you have made a promise, never break it.

* Strictly practise justice, even if it goes against your own worldly interests or against the interests of your own clan or your own kith and kin.

* Always remain humble and never be arrogant.

* Always be generous and never be selfish and miserly.

* Never nourish contempt, anger, hatred and animosity towards anybody.

* Ignore mistakes made by people and forgive them.

* Receive from people less than what is due to you and pay them more than what is due to them.

* Never go even close to things and acts that are obscene and immoral.

* Be always vigilant against allowing any organ of your body to indulge in any act disapproved by God.


(Adapted from various writings by I J Saldanha-Shet).