Coaching Classes - A Menace to Education
Mangalore Today News Network
By K. P. Vasudeva Rao
"A Lecture in a Coaching Institute is a Mysterious process wherein the words travel from the Hand Book of Tutor to the Note Book of the Student in the Medium of Air without getting into the minds of either"

The latest fashion in educational circles is to send specially pre-university students to Coaching Classes in the hope of bettering their prospects. A student would have otherwise got 90 per cent is assured of 95 per cent. With the result the coaching classes are mushrooming in the city in abundance. The students meritorious performance is attributed to the particular Coaching Institute and not the Teachers who sweat in Junior Colleges for a paltry salary.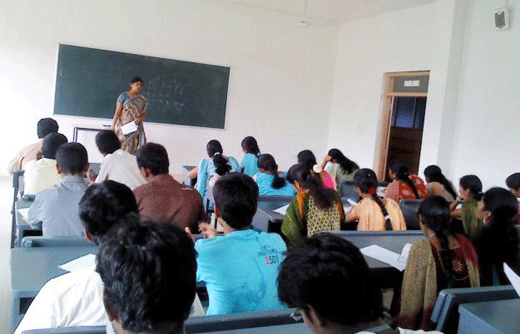 It would be really a fruitful exercise by educationists if they find out as to what is actually happening within the four walls of a "Coaching Class". There was a particular stage in primary school classes, which vanishes when a student steps in High School. To improve his memory, the teacher in the elementary class directs students either to repeat or write hundred times, then popularly known as 'imposition'. It is a type of discipline imposed on a student more as a punishment rather than to educate a child. This medieval system is highly prevalent in the coaching classes. This certainly is not the education, we expect. It may eventually kill the basic pursuit of intellect in young students.
The second thing which is so common in a "Coaching Institute" is a tutor repeating theory subjects umpteen times with or without hand mike, something like Gobel's Truth repeated one hundred times. The student actually vomits the stored information(not Knowledge) in the exam hall and as human memory is very short that information is out of his mind. in the process the student out of a coaching institute is like a zombie lacking all common sense.

There is one more grave danger. Our parents, and educationists, have not realized that admitting a student to a college is not only to get knowledge of theory subjects, but also to have all round development of human personality. He can pursue adventure of ideas. He will have opportunities to participate in games and sports, debates, cultural activities. He can acquire a fair knowledge of our ancient past. All these things are snuffed out, so much so a student has no time for extra-curricular activities. The over zealous parents who would like to see that their children somehow reach an Engineering College or Medical College or a Dental College do not entertain any thought about this aspect. We have conveniently forgotten that there are nearly 45000 types of jobs or professions this country can offer to its youth. Nobody thinks of joining the armed forces.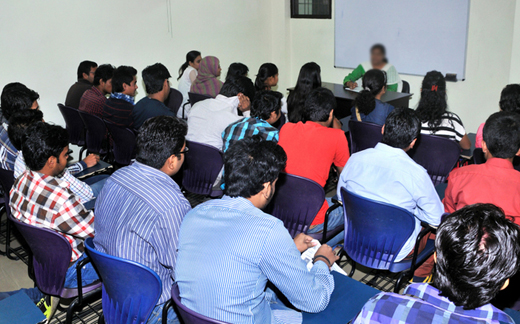 I understand from Teachers at Junior Colleges a student will excuse himself under the guise of attending coaching institute. In the long run, we will not be able to produce a single intellectual. It will also affect promotion of sports and games. The celebrated scientist and the most intellectual thinker of previous century, Albert Einstein in his convocation address at Princeton University warned that educating students between the age of 12 to 18 should be for all round development of human personality - "Physical as well as Intellectual", otherwise the students out of college will be just like a "Well trained Police Dog". These are his Prophetic Words. Such an education has no standard and it has lost its heart and spirit.

The Department of Public Instruction, as well as educationists should rethink on all the aspects of coaching classes, especially financial side. Except Income Tax, Wealth Tax and Service Tax Laws, there is no other statutory control over these coaching institutes. If a student listens to only repetitions in coaching classes then a student will be a stranger to a library. The education imparted in a library is far more humane than in a classroom. There is a mandatory rule in American Universities to spend at least a few hours in a week, in a College Library. The human mind responds to silence and serene atmosphere of a library, quite happily than in a cloistered classroom, where lessons are forced into the minds. It to a great extent stress generating system. The most celebrated Nobel Laureate and educationist Alexis Carrel in his book 'Man The Unknown', has commented,-"Every child is a genius, only to be converted into an idiot in a school".
The oldest definition of education that originated from Greek Philosophy is that "education is nothing but an attempt to bring up what is latent in the deeper psyche of human mind". That being so, the process of education to many thinkers continued until they shuffled off their mortal coils. For example, Jean Paul Sartre, the French Philosopher went on improving the thought process all as a product of continuous education. In his book 'I Loathe My Childhood' he has confessed the same. Aldus Huxley the British thinker despite poor eyesight went on studying new branches of knowledge as a part of private research. Our own Saint Swami Vivekananda came up with the most simple theory, "Education is manifestation of perfection that is already in man". According to him we human beings are already perfect beings. We realize this by the strength of education within classroom or in library and not in a coaching institute.
Logically also there is a lot of difference between what is made to imbibe in a classroom by a regular teacher and listening to parrot like repetitions of a tutor in a coaching class. Most of the coaching classes do not have laboratory facilities. How science is taught is anybody's guess.

There is one more angle. The personality of a teacher is a great influence on a student. That is impossible in a coaching class. When a student gets through the exams, notably with very high percentage, the newspaper ads are given by the Coaching Institutes. Success has got many a father, failure is an orphan. The cruel joke is some students told openly on the face of a Teacher of a Junior College,-- "I come here only to spend morning hours, my success is due to particular Coaching Institute". The teacher, who listened to this proud outburst, coolly went home and wept silently all night, to her heart's content. That is a very sad commentary of our system.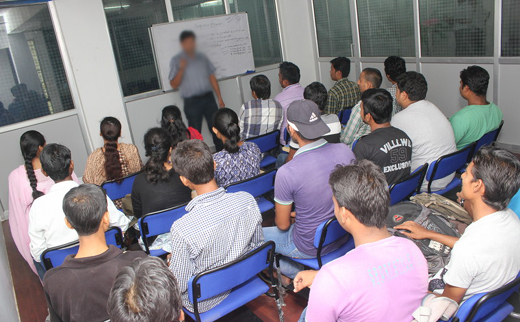 We have also got to appreciate the business attitude of Proprietors of Coaching Institutes. It is after all the parents who have faith in the system. That is either exploited or arrogance suffered and definitely it will not serve the cause of education. There is already serious shortage of teachers to teach in High Schools and Colleges, especially language teachers. The lure of the engineering and allied jobs is so much nobody preferred to go for other disciplines. There are no students for M.Sc and, M.A., in languages. The question looms large before administrators of high schools and junior colleges, is to provide teachers for science, art and languages.

I once had a chance to meet a teacher from China. My simple question to him is how China secures so many gold medals in Olympics. His answer was thought provoking. The aptitude test in High Schools decides future of a child. If a child shows aptitude for Table Tennis, he will be lifted and trained only for that game. That is to attain perfection. There will be no force by the parents to go for Medicine, Dental Science or Engineering. I do not know how far this system is successful or will bring fruit in India. The underlying point is the parents will realise the potential of a kid, with the help of a teacher in a school. That system is liquidated, by a mad rush to coaching institute. The only panacea for this pathetic disease is to bring a suitable but stern law against the mushrooming of coaching institutes. When these institutes turn out large number of successful students, to qualify for the entry into Engineering or Medicine, it will be pressure on Governments to give permission to start more and more donation oriented professional colleges. The so called promoters of these colleges do not have any philanthropy to nurture government high schools or promote teachers of training colleges. Some of the colleges are started by corrupt politicians to perpetuate their names in history. The government (Politicians And Beaurocrats) play into the hands of these businessmen called promoters of professional colleges. One person who has foreseen this as a great danger to this very education in India is famous author, Chethan Bhagath. He has made a very deep study of this problem and analyzed as and also suggested a few corrective measures in his book 2020 Revolution.

In India many intellectuals, like K.M. Munshi were responsible to promote schools and colleges as also universities. If we study their mindset they all believed in free thinking and education as an art of manifesting the perfection in men.
Education should aim at building healthy minds and not generating wealthy careers. The coaching institutes target the obsession with marks and ranks only, in lieu of healthy education.

Though it is not my domain to be an educationist but our educationists at different levels have to think seriously. At least then, we can hope to see some light at the distant horizon.
---
K. P. Vasudeva Rao is an eminent city based advocate. Deeply interested in spiritual inquiry, he is a voracious reader and is also the President of Mangalore Sanskrit Sangh and Honorary President of Mangalore Adoptive Parents' Association.
---