Bhamy V Shenoy - Citizen of the World
Mangalore Today News Network
By I J Saldanha Shet
"Let the Lord Almighty save us together, nourish us together.
Let us try to attain the wisdom of God together.
Let the wisdom we attain be radiant.'' -Upanishad.

Mangalore, August 11, 2014: Man's heart is where his home is. Behind these words lie deep philosophies that can never be really understood enough and the enigma is beyond all measure. Mangaloreans, it is believed are naturalised citizens in nearly all nations on this earth at present! A group of Mangalorean business entrepreneurs, their families and friends recently made a well charted visit for pleasure and learning to China - yes, the 'Republic of China'. The places the group visited mainly are Beijing, Xi'an (old capital of China), Guilin and Shanghai. Prominent among this group we find our protagonist, Dr Bhamy Venkatraman Shenoy; with him his close associate Ganesh Prabhu and his long time friend G R Pai were there. Their experiences are varied and wide, and sure to interest 'Mangalore Today' readers for unending reasons. A few interesting observations will reveal the good (and the negative) that they encountered in China of the twenty first century. They are enthusiastic that the ambiance they observed and felt is very positive. People of our own India can gain a lot from the good that exists across other lands the rich wealth of our Indian culture can become even better.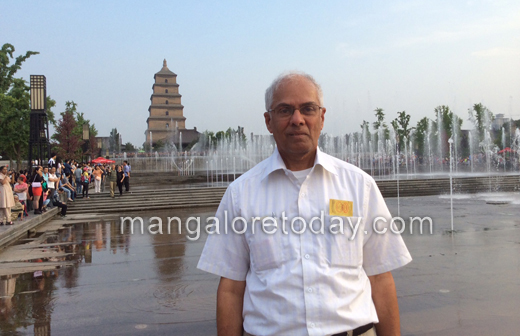 Observing China:
Let us look first at predominantly what Dr Bhamy Venkatraman Shenoy, a true blue Mangalorean and a citizen of the world has to say along with his companions. India and China both have taken the difficult path of change and growth in the 1950s and their weak economy too would be near equal at the time. China took a path less travelled to reduce and limited population growth, their one child law was fairly a success. Others with Dr Shenoy are quick to add, that may be their education is better developed and they are more law abiding. "The whole place where ever we went was absolutely free of litter, clean, no candy wrappers, nothing even if one searched. The Chinese seemed to have an obsession for cleanliness. I saw no one standing in all kinds of corners and urinating, a common nuisance without hindrance in India, no one spitting pan juice or otherwise polluting the area."

"I saw no slums in the four cities we visited. People seem to be well fed and dressed, Chinese seem to be pre-occupied with food. Every market place has any number of food hawkers, the smell was not so pleasant, hard to guess what they cook or fry? But one aspect that scares me is that if you are lost in a place like China or you loose your way it would be impossible to ask for directions, for English speakers are hard to come by as in some other parts of the world too." Most of the pictures in this article are provided by Ganesh Prabhu who has captured information on his camera which speak thousands of words.

Dr. Shenoy continues that the imposing skyline of Shanghai, miles of well maintained freeways with lane discipline, good fast subway train transport in cities and absence of beggars (I saw only one beggar, and Chinese critiques point out that beggars are prevented from tourist areas), or the only train in the world at 430 km per hour, partly proves that China has achieved unbelievable level of progress since the end of Mao's era or 1978, with free market economy. China's economy is not Communist, the government structure is one party rule.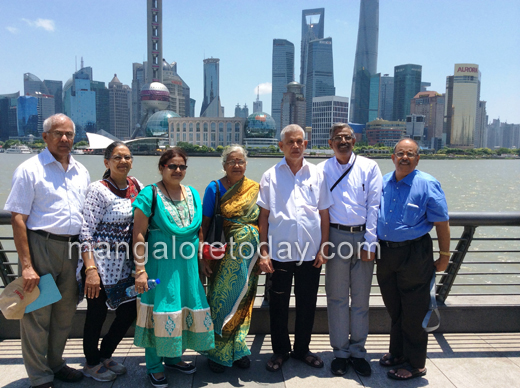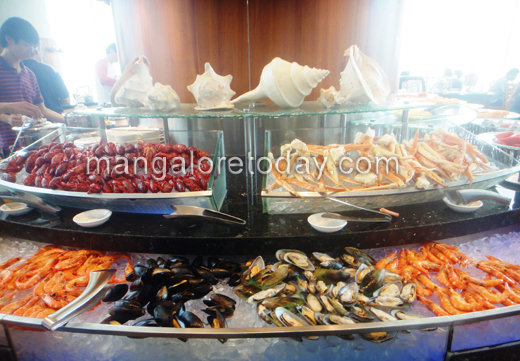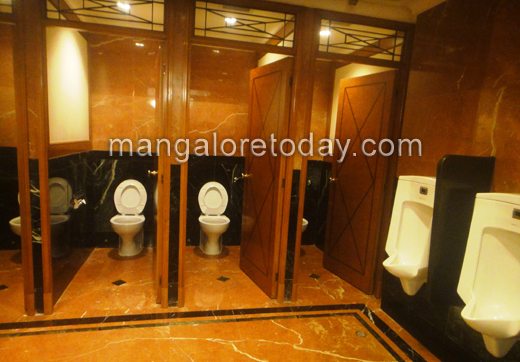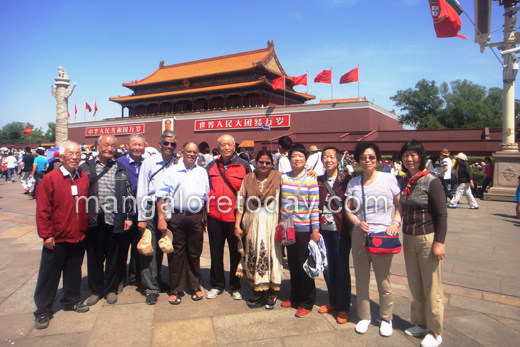 "I was astonished to observe, absolutely no garbage visible to us visitors, toilets were world class clean. Roads we saw were not just smooth but of high standards, hard to find even in the US. Shanghai is more impressive than Manhattan without the slums of Harlem or crowds of Times Square. Shanghai built in the last 25 years, is ahead of many to US cities. In today's China, human rights are violated with limited freedom. These attributes are probably responsible on the part of the common people or 'Aam Admi' in developing countries like India. To study the Chinese system with positive approach and find out how they succeeded to eliminate extreme poverty is likely to prove useful to India."

Dr Bhamy V. Shenoy - The person:
His great desire positively has always been to contribute to the good of his home country, India. In his words "to give back to society what one gets from it" and decided to settle in Mysore after working for 'Conoco' in all facets of the International Petroleum Industry for 21 years from 1966 till 1987. He took early retirement in 1987 to return to India to crusade against corruption and work for India's development. Yet, perhaps just a few nations in the wide world have yet to benefit from Dr. B V Shenoy's valuable knowledge and skills.

Along with like-minded people he founded an NGO, "Mysore Consumers Council (Mysore Grahakara Parishat), which is today one of the leading consumer NGOs. He is also closely associated with "Pratham" an NGO for providing education to slum children. "Pratham is today a nationwide movement helping millions of children all over India," he said, continuing, "Please see the website, www.pratham.org, and it will give a better picture of the involvements of Pratham. It was first started in 1997 in USA, he was associated with it first in Houston and then in New York Later in India, he was associated with Pratham Mysore. Pratham project could be implemented in all parts of the country.

Dr. Shenoy, writes in detail on many aspects of India's energy sector, on his current activities Dr Shenoy said, "I am an adviser to Sehgal foundation (www.smsfoundation.org) working on improving rural development. I pen articles mostly to expose oil sector corruption and also to promote better energy sector policy." Dr Shenoy even took up the cause of helping the poor in securing their quota of subsidised kerosene in Mysore. The coupon system developed by him was effective in practically eliminating the diversion of subsidised kerosene to black market and blending it with higher-valued products for shady profits. It was so successful that Dr Shenoy was threatened by kerosene dealers and his house was stoned. Regarding the problems he faced in his social avatar and how he found solutions, Dr Shenoy said, "The only problem I have faced is the indifference of people to get involved. There is all-round cynicism that no amount of activism will produce results. At every stage with the exceptions of very few, I was discouraged from entering politics or even taking up social service. Of course, there were the usual bureaucratic hurdles, murder threat, false court cases, witch hunts, you name it, and I face them. However, one must expect such problems while joining any social movement and cannot be considered extra ordinary. What I didn't expect was total indifference from the general public".

He explained, by writing articles, getting involved at the ground level through activism (exposing corruption, organising protests, planting thousands of trees, saving the felling of trees, improving PDS kerosene distribution, helping consumers to get their grievances redressed, etc), and by walking the talk, he would get the support of the public, but he expresses sore disappointment. Some professionals did join but no where met the needed target. None of this has resulted in active and continuous involvement of the public in large numbers.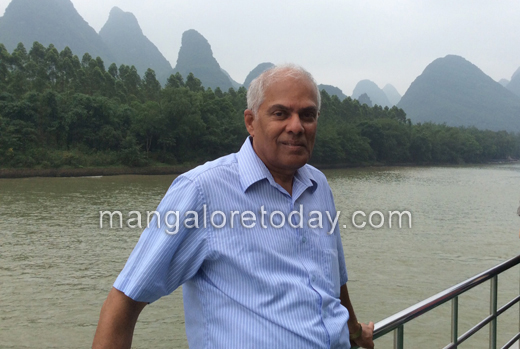 A Brief profile of Dr. B V Shenoy:
Dr Shenoy graduated from IIT Madras with a B Tech in Mechanical Engineering in 1965 and MS in Industrial Engineering from IIT, Chicago, and PhD in Business Administration from the University of Houston. His schooling was at the S V S School, Bantwal, Karnataka, where he stood first in SSLC in 1959. He was the 9th rank holder in St Aloysius College, Mangalore, Inter/PU. About his family, Dr Shenoy said he comes from a merchant family, both his paternal side (Bhamys from Bantwal in South Kanara) and maternal side (Ullal Mallyas). He has four brothers and three sisters. All his three children are in the US practising medicine.

Awards earned: Conoco Community Service Award -- for contribution to bring various Indian organisations under one umbrella in Houston. Outstanding Service Award, India Culture Center, Houston -- for outstanding service to the Indian community. Lions Club of Mysore Award -- for outstanding service as a consumer activist.

Publications: Authored a book, 'Save Mysore' with 85 pictures. Has Environmental Bomb Exploded? Leadership Crisis in India. Consumer Movement: What are Your Rights and Responsibilities? Decline and Fall of Mysore: Who is Responsible? India's Energy Crisis. Co-author of the book, 'India: A People Betrayed'. Co-authored Oil and Gas journal articles on politics and economics of oil and gas pipelines in the Caspian. Published hundreds of articles on various topics in Indian newspapers and journals.

Retirement view:
"Talking about satisfying moments post retirement he said, "Returning to India after living abroad for 20 years and being able to walk the talk and contesting election twice was satisfying." He continued, "I am influenced by the teachings of The Bhagavad Gita that one should do one's duty and not worry about the fruits. Since I always wanted to return to India and get involved in India's development, I was glad when I took the very difficult task of resigning my job in the US and coming back to India."

The big question that came up was his choosing to settle in India, having his three children and their families all settled in the US. He smiled in his characteristic way. "I always wanted to return to India and get involved to expose corruption in India and also to enter politics to prove that unless educated and honest individuals enter politics, it is not possible to fight corruption. Unfortunately, I delayed returning to India a little. At the peak age of 44, I gave up my career in Conoco, US, and returned to India. At the first opportunity, I contested the election as an independent candidate in Karnataka assembly election. I have contested election twice. The second time I increased my votes 400% to get more votes than the former mayor of Mysore who was contesting on Bangarappa's party ticket. Not only I didn't spend any money, I received more money than I could spend from the public by selling a booklet, 'Rise and Fall of Mysore: Who is Responsible?'. I spent the savings to sponsor independent candidates in Mysore's corporation election. While in the US in mid-60s, I was influenced by the students' agitation during the Vietnam War. I thought if I live near a university, I could get the support of students to fight corruption. That is why I decided to settle in Mysore." Dr.Shenoy addded "I am at a loss as to what one should do to get the public involved in India's democratic rule. I feel so sad when the professionals give advice on how to fight corruption or criticise leaders for their corrupt practises, without realising they are partly responsible for the current crisis".

Dr Shenoy has stressed: "The need to expressly change the mindset of people to realise that retired people, specially in India, can do a great bit to bring awareness to social civil responsibilities after retirement. Look at Mysore, supposedly a 'heaven' for retired people'. There are hundreds of them who have done something for society during their working years, but the society has done more for many of them probably. They could spare some time to give back something to society? I was once surprised to find among Mysore residents there was a retired director of an IIT, leading a reclusive life. Retired vice chancellors among our residents. They could very well take initiative in educating our slum and government school children or do some constructive service to suit them."

"A 'young man' Dr Parpia, and his relentless work to improve education for the poor. He may well be as busy now as he was while working for CFTRI. A BARC scientist, Dr Krishnan, searching for schools that will accept his services (free) to teach children basic science. He was coaching failed SSLC and PUC students, to enable them to reappear in examinations. An 82-year old principal of a B Ed college going to a Pratham school to teach first graders. A great lady I knew used to coach children till she was 100 years old. These people may be a bit exceptional. But, surely there are gifted, experienced people who will prove to be assets in various ways. When someone enjoys what he or she is doing, it doesn't become a 'job' or 'work' I am aware they were enjoying their contribution to society in their sun set years. There is a perception that in our societies aged, retired people at home or in institutions particularly are 'written off' as 'not of use and trouble some' . This attitude in the present modern times is seen all around us and is a cause for great loss and trauma to both sides". Certainly personalities who have the great ability to think global and act local will eventually conquer the universe! "A leader is one who knows the way, goes the way, and shows the way".


This article is compiledby I J Saldanha Shet from information made available.